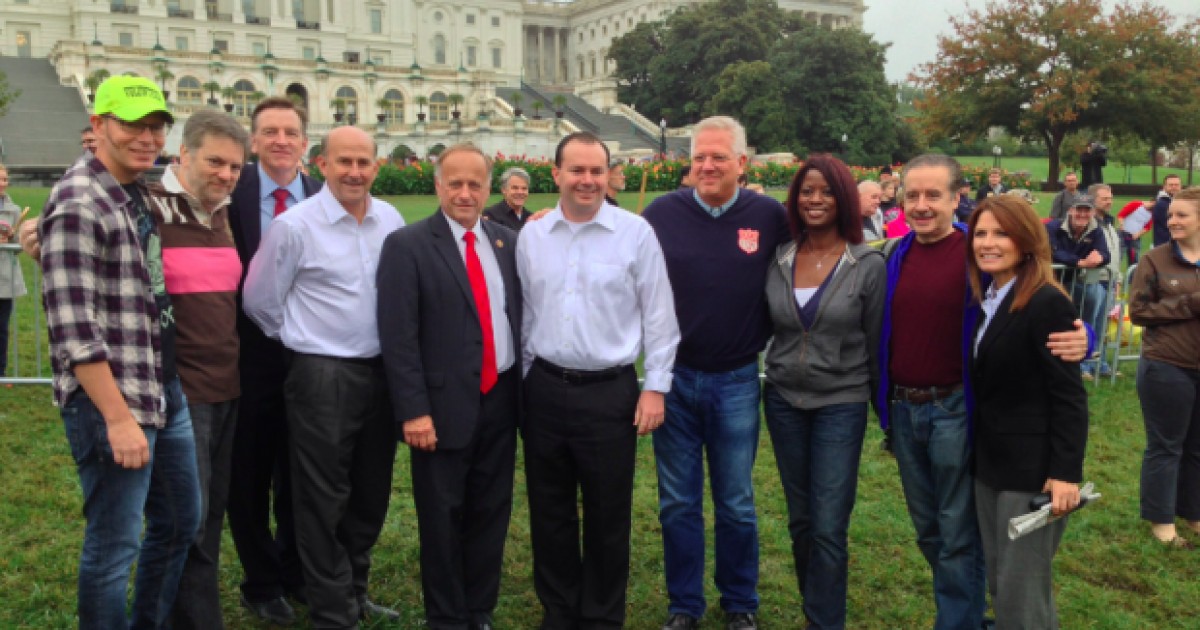 As the government shutdown lingers, hundreds of volunteers gathered at the West Lawn of the Capitol to help clean up the national monuments and the mall.
From RollCall.com:
The community service event was organized on Thursday by FreedomWorks, Tea Party Patriots and Glenn Beck in an effort to enable citizens "to make a difference and do what government is not doing," explained Deneen Borelli, FreedomWorks outreach director and Fox News contributor.
Activists heard from FreedomWorks' Deneen Borelli (watch speech), FreedomWorks President and CEO Matt Kibbe, Glenn Beck, Senator Mike Lee, President and Co-Founder of Tea Party Patriots Jenny Beth Martin and other officials.