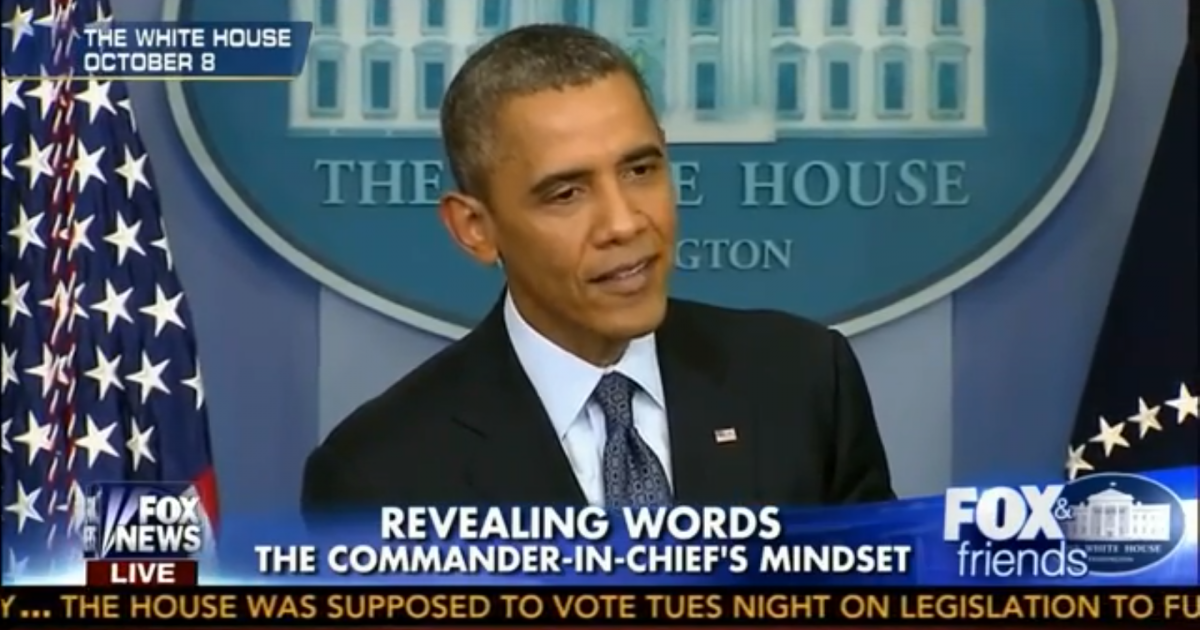 At long last, the lies and incompetence are finally taking a toll on President Obama.
The latest poll from Fox News shows a majority of Americans see Obama as an empty suit and a failed leader. Obama gets failing grades on his handling of the economy, health care and the world's perception of our country.
Fifty-four percent disapprove of Obama's job performance while only 38 percent approve.
From Fox News:
Overall, a 59-percent majority thinks the White House has mostly failed at creating jobs, up from 52 percent who said the same in October 2012. Likewise, 56 percent feel it has failed on growing the economy. That's also up from 52 percent.

The greatest erosion is on improving America's image around the world — something Obama vowed to do once in office. In 2012, by a four percentage-point margin, voters felt the administration had failed to improve the country's image. In the new poll that's now a 26-point margin: 33 percent say mostly succeeded and 59 percent mostly failed.
ObamaCare is also unpopular. Fifty-seven percent believe Obama failed to improve health care while 36 percent feel otherwise.
The bad news for Obama and the Democrats is great news for America. With these poll numbers, we stand a chance to elect a strong group of conservatives. It's shaping up to be an amazing election in November.