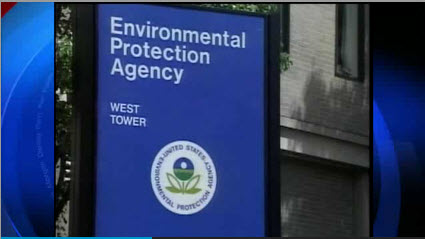 Led by Senator David Vitter (R-LA), forty one U.S. Senators wrote to President Obama urging him to withdraw EPA's new proposed rule to regulate greenhouse gas emissions at existing power plants.
The Senators noted that EPA's proposed rule would force electricity prices to rise causing harm to the most venerable in society. The letter also raises concerns that the new rule would reduce the reliability of our power grid.
Our primary concern is that the rule as proposed will result in significant electricity rate increases and additional energy costs for consumers. These costs will, as always, fall most heavily on the elderly, the poor, and those on fixed incomes. In addition, these costs will damage families, businesses, and local institutions such as hospitals and schools. The U.S. Chamber of Commerce recently unveiled a study indicating that a plan of this type would increase America's electricity bills, decrease a family's disposable income, and result in job losses.

This proposed rule continues your Administration's effort to ensure that American families and businesses will pay more for electricity, an important goal emphasized during your initial campaign for President, and suffer reduced reliability as well. Removing coal as a power source from the generation portfolio – which is a direct and intended consequence of your Administration's rule – unnecessarily reduces reliability and market flexibility while increasing costs. As you are aware, low-income households spend a greater share of their paychecks on electricity and will bear the brunt of rate increases.
The Senators also reminded President Obama that his initial cap-and-trade program failed to pass Congress and his latest attempt to regulate greenhouse gas emissions exceeds the authority of the Clean Air Act.
In fact, your existing source proposal goes beyond the plain reading of the Clean Air Act, and it, like your Climate Action Plan, includes failed elements from the cap-and-trade program rejected by the United States Senate. You need only look back to June 2008 for a repudiation of that type of approach by the United States Senate. On June 2, 2008, the Senate debate began on S. 3036, the Climate Security Act, a cap-and-trade bill, and ended in defeat on June 6, when the Senate refused to invoke cloture. Since that time, Majority Leader Harry Reid has avoided votes that would provide a record of the Senate's ongoing and consistent disapproval of your unilateral action.
The letter highlights Obama's stubborn pursuit of regulating the coal industry by any means necessary. Disappointingly, not one Democrat Senator signed the letter.
True to form, Obama will ignore the arguments in the letter and happily continue his war against the coal industry. Republicans must follow up on their letter with action by cutting money from the EPA's budget.