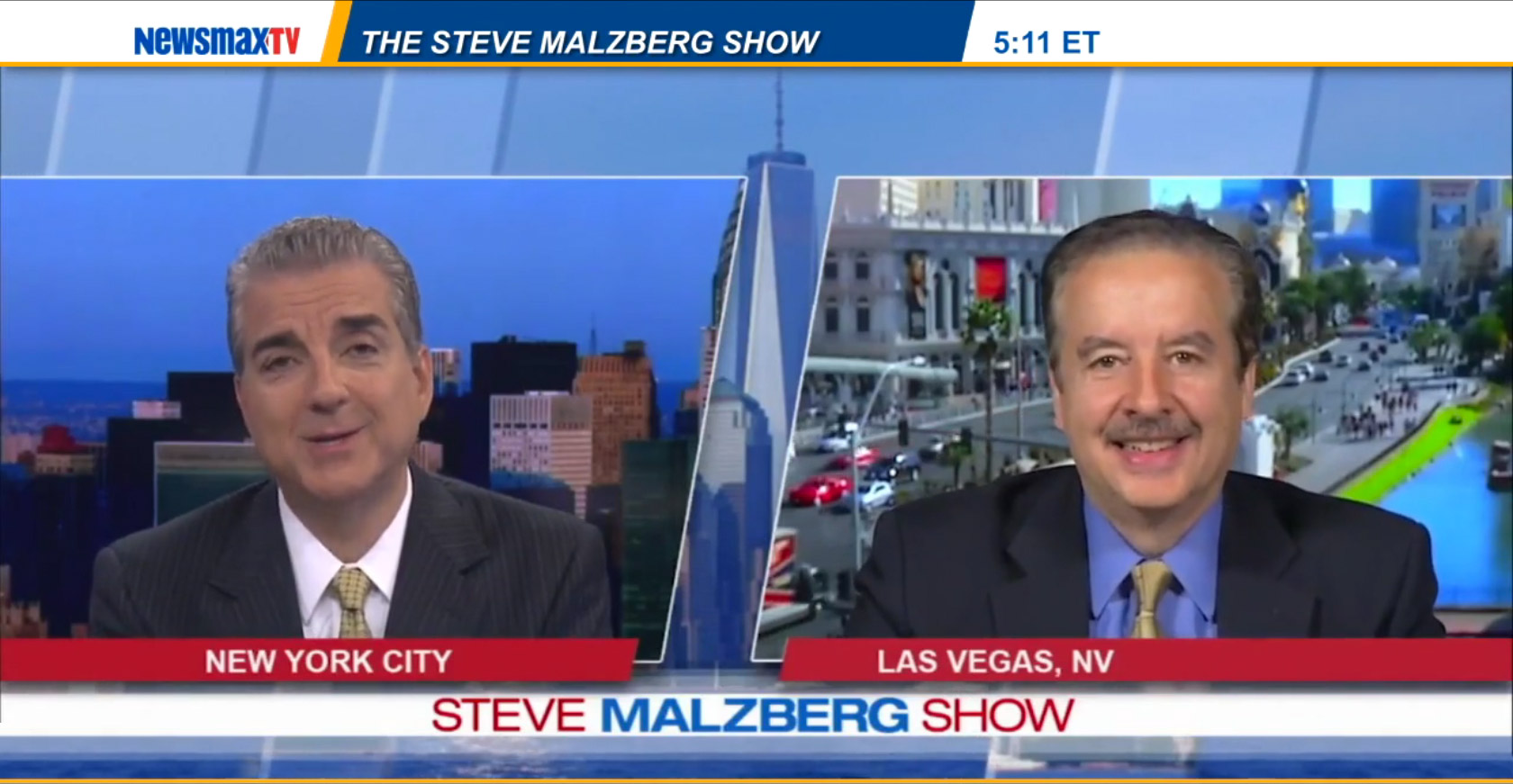 Please enable Javascript to watch this video
Having been denied the opportunity to speak during the formal agenda at the 105th NAACP annual convention, FreedomWork's Empower.org sponsored a Liberty Summit for black conservatives at the Mandalay Bay hotel – the same location as the NAACP convention.
FreedomWorks' participation at the meeting made national news when an NAACP attendee verbally assaulted me and Rev. C.L. Bryant for attending the meeting (see earlier post).
NewsmaxTV host Steve Malzberg interviewed Tom Borelli about the NAACP meeting and the Liberty Summit.
"My wife, Deneen Borelli, a prominent tea party speaker, wanted to speak at the NAACP meeting and they refused her [the] ability to speak [and] segregated her down to the exhibit hall.

"They're trying to silence a conservative voice, a black conservative voice, because they're embarrassed of the progressive policies that are failing under President [Barack] Obama."
Borelli said it boils down to the NAACP's attempt to maintain the status quo.
"The NAACP is just another establishment with – their leaders are trying to hang onto power so they can go to the resorts and hang out with key politicians, and they're trying to silence black conservatives who have a message of empowerment," he said.

"That's what they're afraid of, and some of the NAACP policies are harmful to the black community. My God, they have a climate justice program that supports President Obama's war on fossil fuels, his war on coal.

That's going to increase electricity prices and that's going to harm blacks who have the lowest disposable income. That's taking money out of their pockets.
Sadly, the once venerable NAACP has transformed into a liberal front group that is advancing policies that harm black Americans.