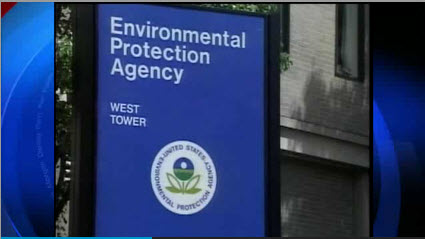 By Paul Driessen originally posted at Townhall.com
Call it the Gruberization of America's energy and environmental policies.
Former White House medical consultant Jonathan Gruber pocketed millions of taxpayer dollars before infamously explaining how ObamaCare was enacted. "Lack of transparency is a huge political advantage," he said. "It was really, really critical to getting the bill passed." At least one key provision was a "very clever basic exploitation of the lack of economic understanding of the American voter."
The Barack Obama/Gina McCarthy Environmental Protection Agency is likewise exploiting its lack of transparency and most Americans' lack of scientific understanding. EPA bureaucrats and their hired scientists, pressure groups and PR flacks are getting rich and powerful by implementing costly, punitive, dictatorial regulations "for our own good," and pretending to be honest and publicly spirited.
EPA's latest regulatory onslaught is its "Clean Power Plan." The agency claims the CPP will control or prevent "dangerous manmade climate change," by reducing carbon dioxide and "encouraging" greater use of renewable energy. In reality, as even EPA acknowledges, no commercial-scale technology exists that can remove CO2 from power plant emission streams. The real goal is forcing coal-fired power plants to reduce their operations significantly or (better still) shut down entirely.
The agency justifies this by deceitfully claiming major health benefits will result from eliminating coal in electricity generation – and deceptively ignoring the harmful effects that its regulations are having on people's livelihoods, living standards, health and well-being. Its assertion that reducing the USA's coal-related carbon dioxide emissions will make an iota of difference is just as disingenuous. China, India and other fast-developing nations must keep burning coal to generate electricity and lift people out of poverty, and CO2 plays only a tiny (if any) role in climate change and destructive weather events.
The new CPP amplifies Obama Administration diktats targeting coal use. Companion regulations cover mercury, particulates (soot), ozone, "cross-state" air pollution, sulfur and nitrogen oxides that contribute to haze in some areas, and water quality. Their real benefits are minimal to illusory … or fabricated.
Read the entire commentary at Townhall.com