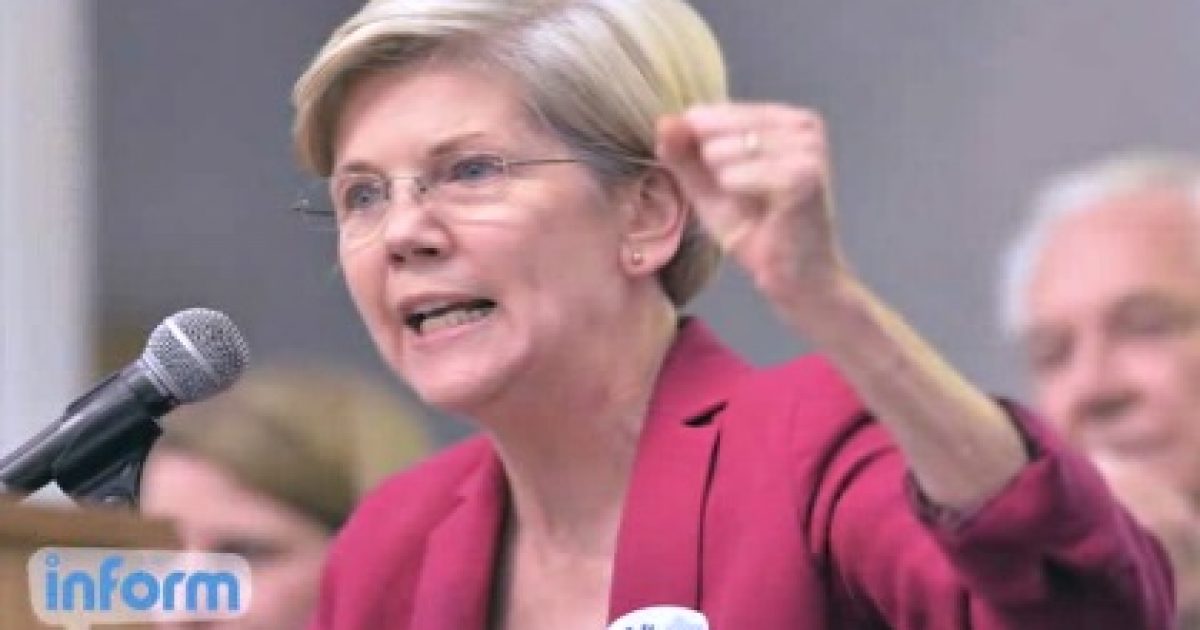 Democrat Senator Elizabeth Warren's words say she's not running for president, but her actions may say otherwise.
The Massachusetts senator held a private meeting April 22 with a small group of progressive leaders from across the country — including some vocal "Run Warren Run" supporters who continue to hold out hope that she'll enter the presidential race.

…An aide to Warren maintained that the senator did not know the group she was meeting with had any connection to the Run Warren Run campaign until POLITICO informed her office. "The point of the meeting was to discuss economic and social justice issues," the aide said. "As Sen. Warren has said many times, she does not support the draft group's efforts and is not running for president."
Attendees of the meeting claim that there was no discussion of a potential presidential primary run during the meeting. But whether she is in the race or not, it sure sounds like Elizabeth Warren's agenda will be having a heavy influence on the progressive platform.