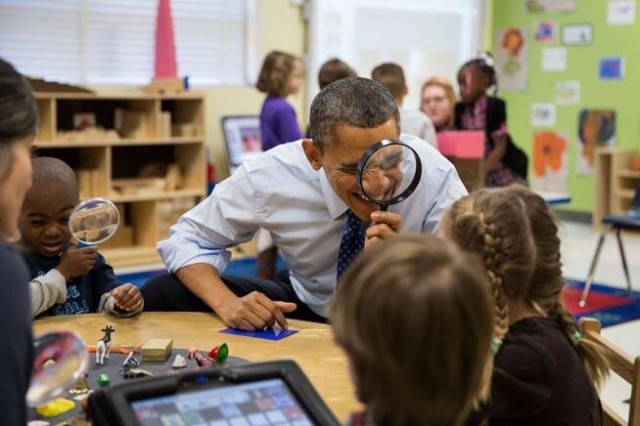 President Obama is calling on the Senate to renew the Patriot Act, a program that allows the government to collect bulk data from American citizens without a warrant.
"This needs to get done," [Obama] told reporters in the Oval Office. "It's necessary to keep the American people safe and secure."

But with the May 31 deadline fast approaching, there was scant evidence Tuesday of a search for a deal on Capitol Hill. The House and Senate stood in recess for the week, and a House GOP leadership aide said there were no talks happening between the two chambers. The aide spoke on condition of anonymity, because the aide was not authorized to discuss the issue on the record.

… Senate Majority Leader Mitch McConnell is calling the Senate back into session on Sunday, May 31, just hours before the midnight deadline, but it's not clear lawmakers will have any new solution.
This is a pretty dramatic "evolution" from the positions then-Senator Barack Obama held when he made a speech on the Senate floor strongly opposing the legislation.
Watch for yourself here:
https://www.youtube.com/watch?v=XkP3UcJVCOM