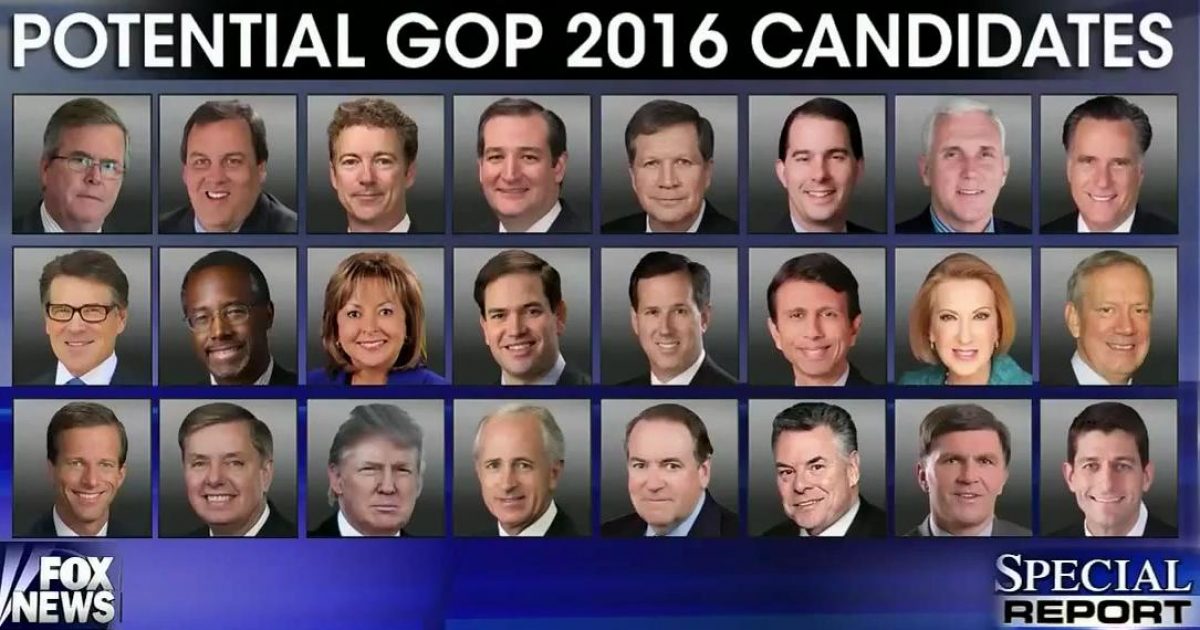 A very diverse group of Republican presidential contenders split support among the GOP base, according to a new poll.
The Washington Examiner reports:
A new poll shows a five-way tie for first in the crowded field of 2016 Republican presidential nominee hopefuls. Former Florida Gov. Jeb Bush, retired neurosurgeon Ben Carson, former Arkansas Gov. Mike Huckabee, Florida Sen. Marco Rubio and Wisconsin Gov. Scott Walker each garnered 10 percent support among Republican voters in a Quinnipiac poll that was released Thursday.

Kentucky Sen. Rand Paul follows with 7 percent, followed by Texas Sen. Ted Cruz with 6 percent, New Jersey Gov. Chris Christie with 4 percent, and former Hewlett-Packard CEO Carly Fiorina with 2 percent. Former Pennsylvania Sen. Rick Santorum, who announced his White House bid Wednesday, did not register among voters. Twenty-one percent of GOP voters said there is "no way" they would vote for Donald Trump, and Bush was second in that category, at 17 percent.
It's still early in the race, and debates haven't even started. With each of these candidates holding very different views on the role of government in the U.S. and abroad, this GOP debate season stands to be one of the most intellectually diverse to-date.