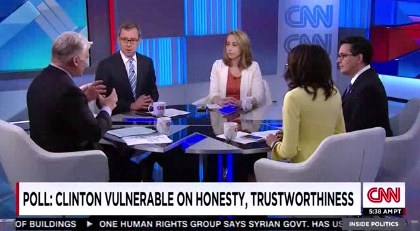 More bad news for the Clinton Foundation, which has reportedly taken over $1 million in just 3 years from colleges and universities for events and speaking fees.
The Clinton Foundation has raked in more than $1 million in just three years from colleges and universities willing to pay big bucks to host its annual networking event. The University of Miami — which is headed by former Bill Clinton Secretary of Health and Human Services Donna Shalala — shelled out at least $250,000 in March for the multi-day program called the Clinton Global Initiative University, foundation records show.

The Florida school refused to specify the total amount it spent to host the program, which featured headliners Bill and Chelsea Clinton. "There was a payment for a speaking fee that was underwritten by a private donor," Margo Winick, the school's assistant vice president of media relations, told The Post. "We bring speakers of all walks of life to campus all the time."

Shalala is set to take over the Clinton Foundation on Monday. Arizona State University also paid a whopping $500,000 for the event last year, records show.

… A Clinton Foundation official insisted everything was kosher.
Well in that case, I feel better already.