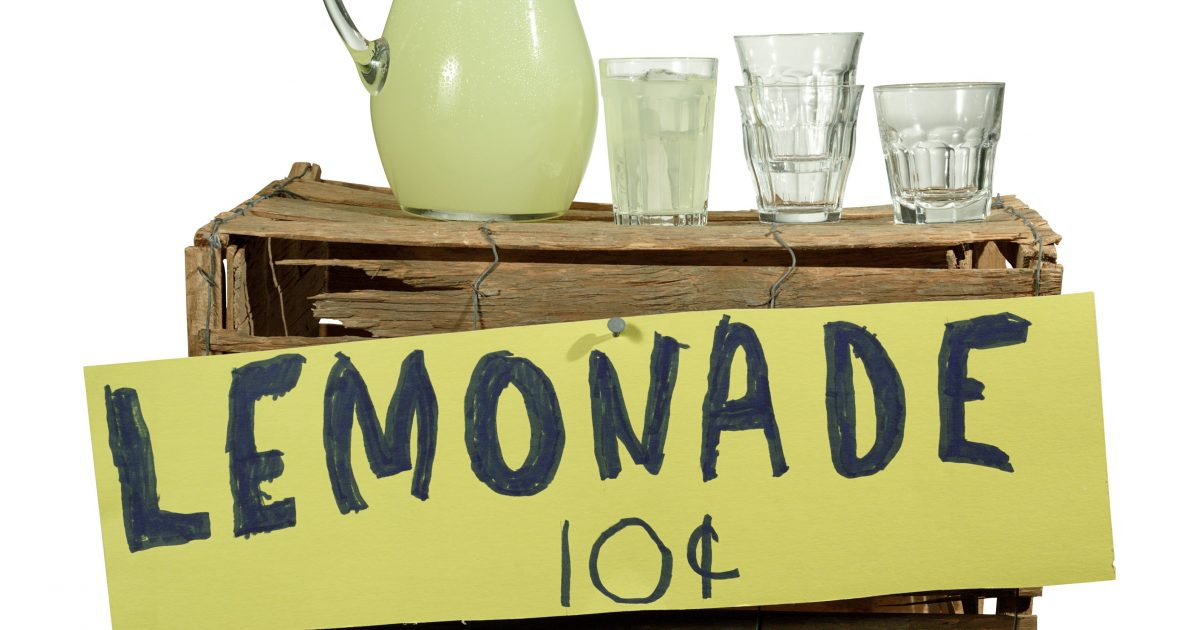 If you're a kid selling lemonade in the Texas town of Overton, be warned: you have to obtain a permit and have the health department inspect your parents' kitchen before you can sell lemonade to your neighbors.
A lemonade stand operated by two young girls received national attention after police asked for a permit. Wednesday, police released the video of their encounter with the girls' mother. In the video, released by the Overton Police Department, the first question to the girls' mother was in reference to a permit.

…After the exchange, police tell us a friend of the family went to Overton City Hall to obtain a permit. The $150 fee for the city's Peddler's Permit was waived, but staff members informed the friend that they would need to contact the health department. Under state law, an inspection must be conducted and a permit must be issued in order to sell anything that must be temperature-regulated to prevent bacterial growth, including lemonade.
Local news anchors looked perplexed, as they should, while reporting the story in their news coverage. Watch the exchange below:
KLTV.com-Tyler, Longview, Jacksonville, Texas | ETX News