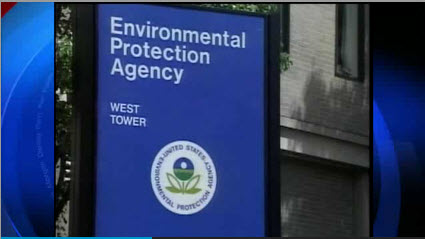 There are 27 states leading the fight to keep our waterways out of the hands of the power-hungry EPA.
Nine states sued the Obama administration Tuesday over its rule asserting power over small waterways like streams and wetlands, bringing the total number of states challenging the regulation to 27. The lawsuit filed in a Savannah, Ga., federal court by state leaders in South Carolina and other states follows a trio of cases filed Monday by 18 other states.

The states in Tuesday's lawsuit argue, similarly to those in the other cases, that the Environmental Protection Agency (EPA) violated the Clean Water Act, other laws and Supreme Court decisions when it declared that tributaries and other small waters are subject to federal jurisdiction and pollution control laws.
This fight isn't just about the environment, it's about control. So far, the 27 states taking legal action to fight the EPA takeover include:  Alabama, Alaska, Arizona, Arkansas, Colorado, Florida, Georgia, Idaho, Kansas, Kentucky, Louisiana, Michigan, Mississippi, Missouri, Montana, Nebraska, Nevada, New Mexico, North Dakota, Ohio, South Carolina, South Dakota, Texas, Utah, West Virginia, Wisconsin, and Wyoming.