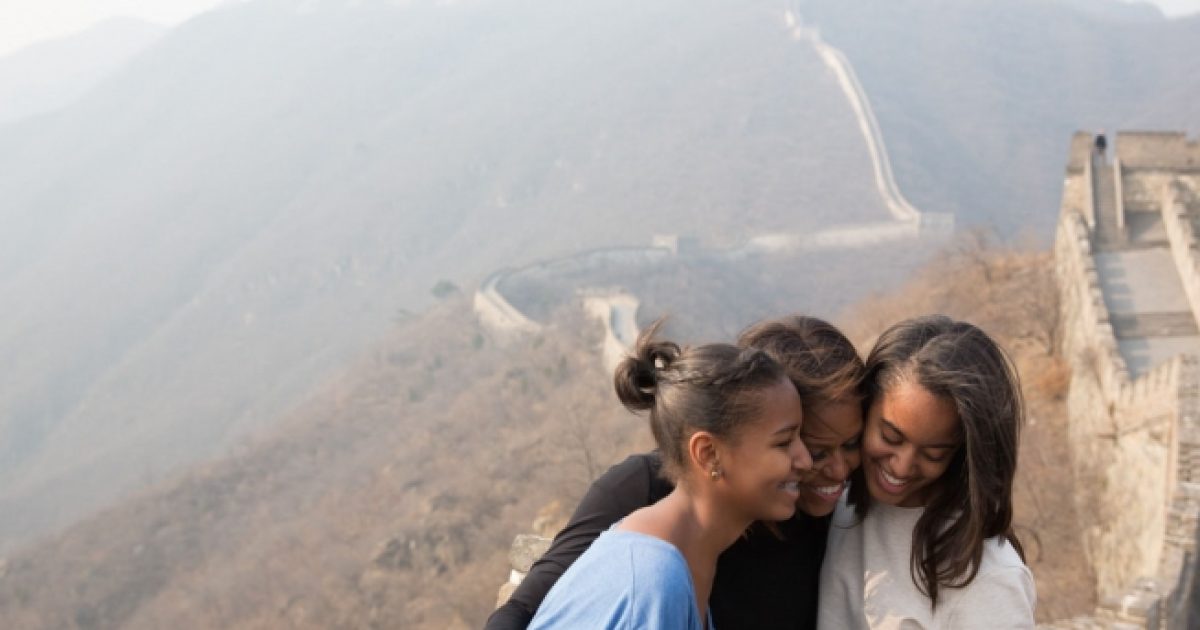 The Obama's are taking yet another vacation this year, in their usual 17-room "cottage" in Martha's Vineyard.
August is coming, so you know what that means: President Obama and the fam will be coming, too. Barry, Michelle and the girls, Sasha and Malia, are scheduled to arrive for their annual summer holiday on Martha's Vineyard on Aug. 8 and will depart Aug. 23, say our island spies. The first family reportedly will stay in the same swanky 8,100-square-foot, seven-bedroom, nine-bath cottage in Chilmark that they vacationed in last year.

… As usual, Obama will spend most of his vacation haunting the island's three golf courses: Farm Neck, where a round of golf will cost you $170, the private Vineyard Golf Club and Mink Meadows, a nine-hole course where 18 will cost you just $35. (So you know the prez doesn't spend a lot of time there …)

And speaking of posh, word on the island is that Michelle and the girls (who usually do not stay the entire two weeks with the 'rents) have booked a manicurist to visit them three times a week while they are in residence. Because ain't no one got time for raggedy cuticles on vacation.

… And if you must know, the prez's rented crib is a 17-room estate on 10 acres worth about $12 million. It has sweeping views of the Elizabeth Islands, a combination basketball and tennis court and an infinity pool, but is not located on a beach. Which is a real shame…
It's really a wonder why voters might think the Democrat Party is the "people's party." Hillary Clinton talks a big game about helping the underprivileged from the podium at speeches she charges hundreds of thousands of dollars to deliver. Michelle Obama is a graduate of Princeton University and Harvard Law school, yet tells graduates that they will be treated differently in this world because of the color of their skin.
I'm not surprised that studies have found that conservatives are more likely to participate in charitable giving and volunteer work than progressives. While Democrats love to attack the so-called greedy "1 percent" of income earners, but the truth is, most of them ARE that rhetorical "1 percent."