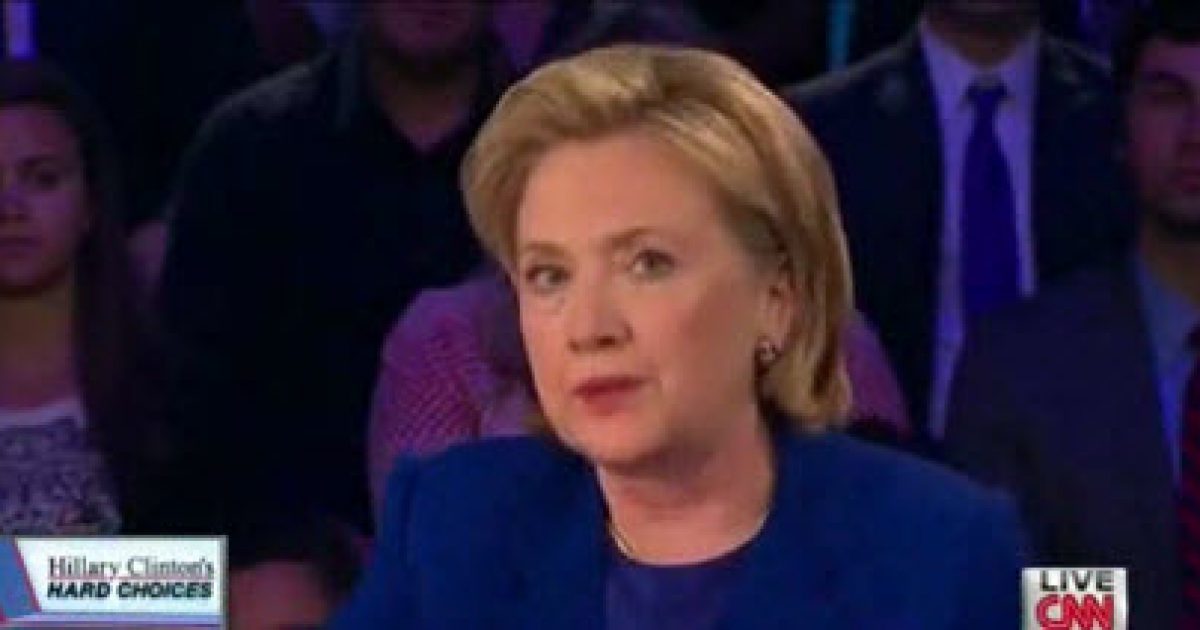 Hillary Clinton has a serious credibility problem. She doesn't talk to the media often, but when she does, she gets caught in contradictions and flat out lies. Turns out, her campaign strategists are no better.
In an email to supporters, John Podesta, Hillary Clinton's campaign chairman and founder of the pro-Clinton Center for American Progress, warned Republicans were out-fundraising the former secretary of state.

Podesta also declared the campaign to be under "a ferocious onslaught of dark money" from Republicans, but that Hillary is funded by grassroots Americans who've "chipped in $1, $5, or $10." An examination of the facts shows something different. The email, under the subject line: "A ferocious onslaught of dark money," says, "Republicans are out-raising us 4 to 1."

… Turns out it's creative math. The Clinton campaign combined the totals each of the current top-tier Republican campaign raised, $53 million, with the money raised by Super PACs associated with them, $203 million, for a total of $256 million for the GOP. Clinton's Super PACs raised $24.3 million. If you add that to her total, as she does with the GOP, her total is $71 million. That's roughly 3 to 1, not 4 to 1, but it's still a false number.

The Clinton camp combines all the money raised by GOP candidates, but ignores the money raised by Sanders.
Once again, facts take a back seat to the Democrat agenda. Progressives give themselves a pass to say whatever they want, so long as it gets them elected. To the Clinton campaign, the ends always justify the means.