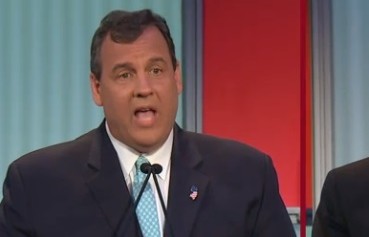 Which Candidate Do You Support in the Republican Primaries?
One exchange from the Fox News GOP presidential debate stood out from the pack last night, and that was the sparring match between NJ governor Chris Christie and Kentucky Senator Rand Paul.
"I want to collect more records from terrorists, but less records from innocent Americans," Paul replied. "The Fourth Amendment was what we fought the revolution over."

Christie called Paul's answer "ridiculous" and asked Paul "how are you supposed to know" who the innocents and the terrorists are.

"Use the Fourth Amendment, use the Fourth Amendment" Paul yelled back over Christie, "Get a warrant."

"Senator, you know, when you're sitting in a subcommittee just blowing hot air about this, you can say things like that," Christie fired back. "When you're responsible for protecting the lives of the American people, then what you need to do is to make sure you use the system the way it's supposed to work.
Things got even more heated as the round continued, with Senator Paul reminding the crowd of the hug Governor Christie gave Obama in the days before the 2012 Election, saying that maybe Gov. Christie trusts Obama with our data, but he doesn't.
Watch a video of the full exchange here: