News
Lunch Break Read: Top 10 Questions About Hillary's Email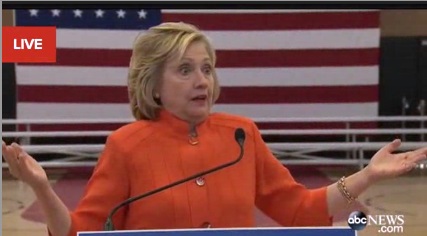 If you are just tuning in to the Hillary Clinton email scandal, you have a lot of catching up to do!
Lucky for you, Politico has put together a list of key questions about what has been said, what has been done, and what might happen next.
Here is a quick preview, but the whole article is worth the read:
The steady "drip, drip, drip" of the Hillary Clinton email flap — combined with aggressive spin launched this week by the Clinton campaign — creates confusion about the underlying facts. Is the email controversy a real risk for the Democratic Party front-runner? Or as her campaign suggests, is it part of another well-orchestrated attack by her Republican enemies?

Here's a rundown of 10 key issues.

1) Hillary Clinton insisted she did not send or receive classified messages. Has that changed?

2) How sensitive were the classified emails found on Clinton's server?

3) Clinton has said concerns about the emails she sent and received on her private server escaping scrutiny were overblown, since the emails of State Department employees are routinely preserved. Is that true?

4) How many people have copies of Hillary's emails?

5) Hillary said her emails are being made public because she asked for full disclosure. Is that so? And why didn't she just release all the emails and get this over with?

6) Clinton said she violated no State Department policies and that use of personal email for work purposes was permitted at that time. Is that true?

7) Was Clinton ever subpoenaed for her emails?

8) Can the emails or some other data from her server be retrieved?

9) Did anyone approve Clinton's use of a private email account and server?

10) Could Hillary Clinton or anyone else have broken the law?
For the answers to these questions, read the rest of "Hillary Clinton's Email: 10 Questions" at Politico here.