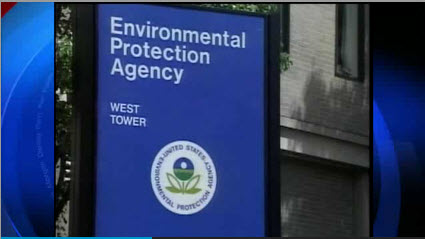 The EPA believes in conservation…unless it's the conservation of our tax dollars.
The Environmental Protection Agency over the past decade has spent a whopping $92.4 million to purchase, rent, install and store office furniture ranging from fancy hickory chairs and a hexagonal wooden table, worth thousands of dollars each, to a simple drawer to store pencils that cost $813.57.

The furniture shopping sprees equaled about $6,000 for every one of the agency's 15,492 employees, according to federal spending data made public by the government watchdog OpenTheBooks.com.
An $800 pencil holder? Seriously? The EPA refuses to apologize for their spending spree, too.
"EPA takes its fiscal responsibility seriously. As a result of GSA leases expiring, numerous EPA offices were required to move or consolidate space between 2000 and 2014. New furniture purchases provided the agency the opportunity to obtain space efficiencies," the agency said.
The attitude of entitlement that comes out of agencies like the EPA, that they are somehow entitled to use millions of our tax dollars for their own personal feng shui projects, is exactly why Americans no longer have trust and faith in our own government.