News
A High School Kid May Have Hacked Into the CIA Director's Email. Really.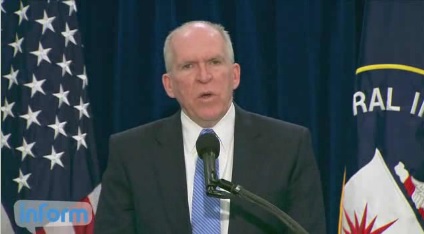 This is a bizarre and troubling story that is currently still under investigation by the FBI and other relevant agencies. Apparently, a high school boy hacked into CIA Director John Brennan's personal email account, where he found sensitive and confidential work documents.
Hillary Rodham Clinton's email scandal didn't stop the head of the CIA from using his own personal AOL account to stash work-related documents, according to a high school student who claims to have hacked into them. CIA Director John Brennan's private account held sensitive files — including his 47-page application for top-secret security clearance — until he recently learned that it had been infiltrated, the hacker told The Post.

Other emails stored in Brennan's non-government account contained the Social Security numbers and personal information of more than a dozen top American intelligence officials, as well as a government letter about the use of "harsh interrogation techniques" on terrorism suspects, according to the hacker.

…In a series of phone conversations with The Post, the hacker described himself as an American high school student who is not Muslim and was motivated by opposition to US foreign policy and support for Palestine.
If you can't trust the Director of the CIA to be careful with confidential information, who can you trust? Seriously.
It's infuriating to think that those at the top of government can be so careless with the national security of the United States in the digital realm. If the investigation confirms the claims, the federal government and the CIA have a long road ahead to gain back anything remotely resembling credibility when it comes to cyber security.