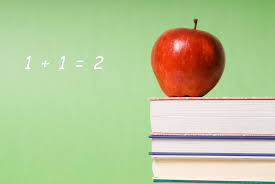 Busted. This Chicago public school executive might face over 7 years in prison for a bribery and kickback scheme that involved over $23 million.
The Wall Street Journal reports: 
The former chief executive of the nation's third-largest school district pleaded guilty to fraud Tuesday, just days after being indicted in what prosecutors described as a kickback and bribery scheme. Barbara Byrd-Bennett, who resigned as chief executive of Chicago Public Schools earlier this year, pleaded guilty to one count of wire fraud. Under the plea agreement, prosecutors will recommend the 66-year-old be sentenced to seven-and-a-half years in prison.

…"I am terribly sorry, and I apologize to them. They deserve much more than I gave to them," Ms. Byrd-Bennett said. The plea came less than a week after Ms. Byrd-Bennett was indicted on 20 counts of wire and mail fraud connected to what prosecutors said was a scheme to steer more than $23 million in school district contracts to two consulting firms for which she once worked.
Absolute power corrupts absolutely, and this story is a disappointing reminder that the larger the government, the more opportunities there are for individuals to abuse their authority. School choice provides the opportunity for children to escape the shady practices of entrenched leadership like Barbara Byrd-Bennett. Chicago kids deserve better than a system guided by a leader with no moral compass.