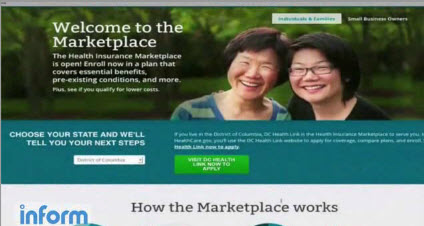 This middle class family is living a nightmare, thanks to Obamacare.
According to the LA Daily News: 
There were days when Mike Merkel's health insurance plan drove him to the edge of a breakdown.

It began after President Barack Obama signed the Affordable Care Act in 2010. Merkel saw his private insurance premiums jump from $585 a month to $1,400 for a family of four. He investigated switching but was told by Covered California, the state's health plan exchange, he was ineligible for tax credits because his family earned just above $97,000. But he could pay $1,200 a month if he put his two children on Medi-Cal.

He switched to a new private plan for he and his wife that had lower premiums, but he later learned his wife, Nina, a breast cancer survivor, could no longer see her doctor at City of Hope for checkups. The family was then mistakenly dropped from the plan after his son joined the U.S. Marines. Earlier this year, when Nina Merkel was diagnosed with angiosarcoma, a form of cancer, their insurance carrier could not tell them which medical provider to go to for PET scans or surgeries.

After two years of letters, phone calls, doctors who fought on his family's behalf and frustration, Merkel said he's been able to sort through most of the issues with his Anthem Blue Shield policy, but he's stuck with high deductibles, the cost of a PET scan, and his wife sees three different doctors at three different medical centers across Los Angeles County.
The Merkel family says their health insurance costs have more than tripled in under 5 years. So much for "if you like your plan, you can keep your plan." Progressive policies have real consequences, intended and unintended. They hurt real American families every day like the Merkel's.
Here's a riddle for the Democrats: if you are making health care so expensive for the middle class that they can't afford to get sick, are you really increasing access to health care?