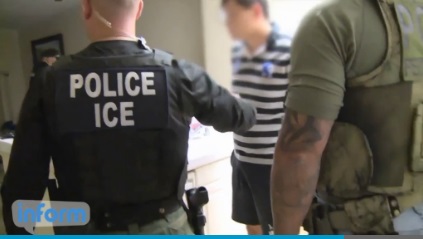 As the Supreme Court gets ready to hear Obama's amnesty case this year, lawmakers are also investigating fraud and abuse in America's temporary visa program.
How big of a problem is our temporary visa program?
According to the Washington Free Beacon:
More than half a million aliens overstayed their temporary visas in the United States in 2015, with more than 482,000 of those individuals believed to be still residing illegally in the United States, according to a new report by the Department of Homeland Security.

Around 527,127 aliens temporarily granted U.S. business and tourist visas were found to have stayed in the United States longer than legally permitted, according to DHS's 2015 entry and exit overstay report. Of those who did not leave the United States on time, around 482,781 are believed to still be illegally residing in the United States, according to the report, which was issued by DHS amid debate in Congress over an Obama administration initiative to permit around 170,000 new immigrants from Muslim-majority nations in 2016.
Over a half a million. This isn't just a political issue, it's a national security issue.
Lawmakers estimate that at least 113 foreign-born individuals have been implicated in domestic terror plots since 2014.
Potential terrorists don't even have to sneak into the United States anymore. They can walk right in through the front door. The White House needs to stop caring so much about political correctness, and start caring more about the safety of its citizens.