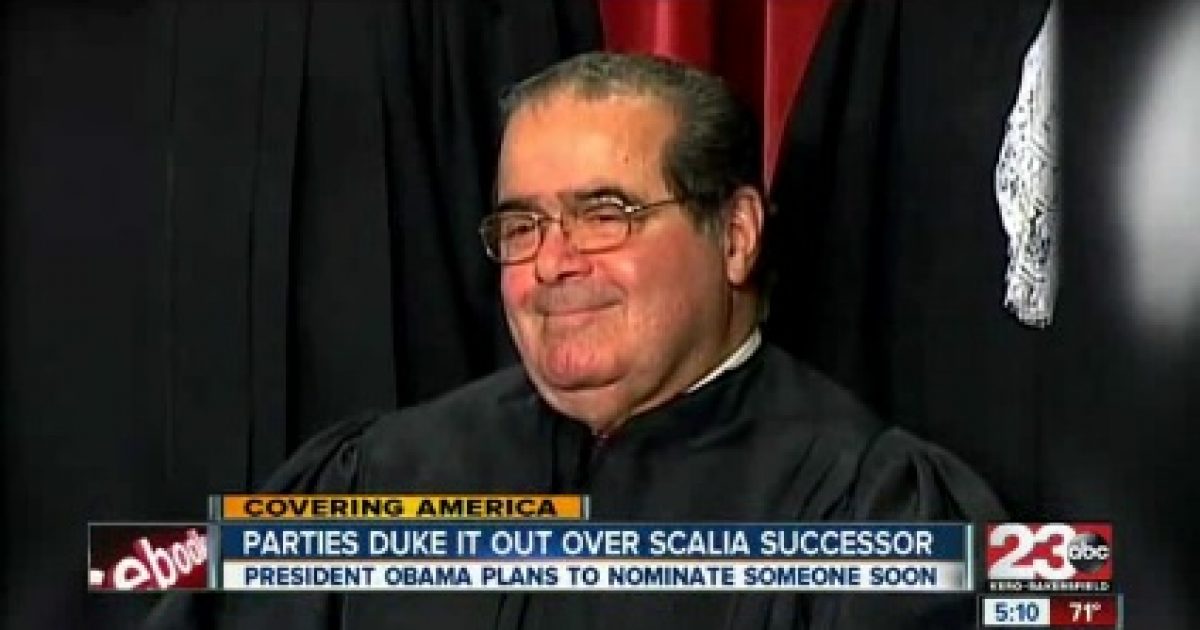 Supreme Court Justice Antonin Scalia passed away over the weekend, which left 1/3 of Americans asking this question:
Who is Antonin Scalia?
Sadly, 32% of Americans had never heard of Justice Antonin Scalia in the months before his passing.
The unexpected death of Supreme Court Justice Antonin Scalia on Saturday deprives the high court of its longest-serving and arguably most-outspoken member. And, from the American public's perspective, one of the high court's controversial figures. In July of last year, popular perceptions of the conservative jurist were evenly divided, with 29% seeing him favorably and 27% unfavorably. Scalia, whom one prominent legal scholar named "the most influential justice of the last quarter-century," was nonetheless unknown to nearly a third of Americans (32%) and generated no opinion from another 12% in 2015, Scalia's 29th year on the nation's top court.
There is a huge amount of controversy surrounding Scalia's death. Authorities found the almost 80-year old justice dead in his bed with a pillow over his head with no witnesses to his death, yet they did not order an autopsy.
Rumors are also swirling over whether Obama will nominate Scalia's replacement, despite being a lame duck president during an election year. Prominent Supreme Court analyst Tom Goldstein believes Obama will most likely nominate progressive Attorney General Loretta Lynch.
If Republicans allow that to happen, it could be the most damaging piece of Obama's legacy.