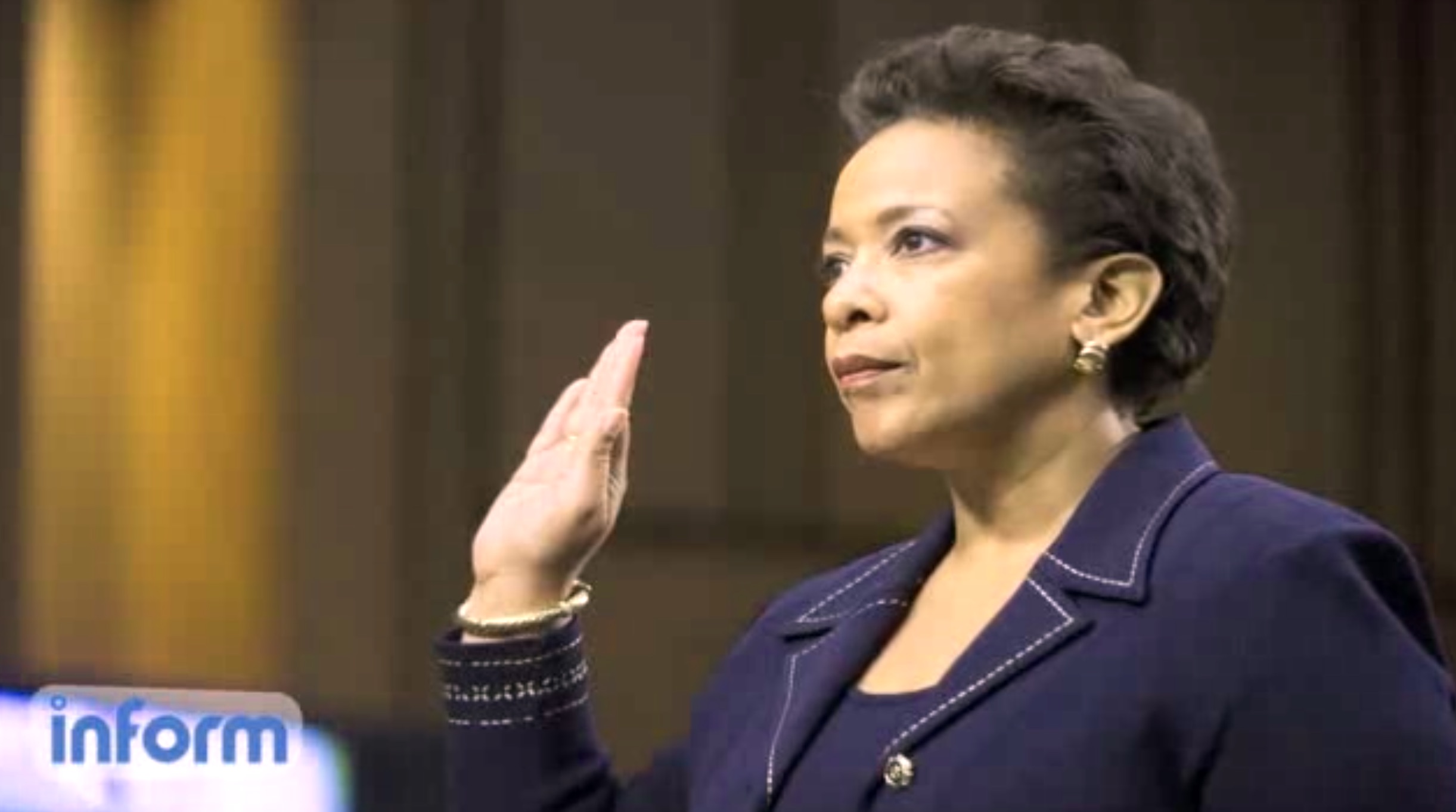 Attorney General Loretta Lynch's Justice Department is helping to ensure that non-citizens can vote in the 2016 presidential election, a move that would give a clear advantage to the Democratic Party in the general election.
Several well-funded organizations — including the League of Women Voters and the NAACP — are fighting efforts to prevent non-citizens from voting illegally in the upcoming presidential election. And the United States Department of Justice, under the direction of Attorney General Loretta Lynch, is helping them. On February 12, these groups filed a lawsuit in D.C. federal court seeking to reverse a recent decision by the U.S. Election Assistance Commission (EAC).

The Commission's decision allows Kansas and other states, including Arizona and Georgia, to enforce state laws ensuring that only citizens register to vote when they use a federally designed registration form. An initial hearing in the case is set for Monday afternoon, February 22.
This lawsuit is the continuation of an ongoing legal battle over whether or not the EAC needs to approve the printing of state-specific voter requirements on Arizona's federal forms.
… So when Arizona sought to include citizenship-verification requirements with voter-registration forms, the institutional Left — including the League of Women Voters, People for the American Way, Common Cause, Project Vote, and Chicanos for La Causa — brought a lawsuit claiming that the EAC hadn't approved such requirements. Incredibly, this fight over whether states can ensure that only citizens are voting went all the way to the U.S. Supreme Court. In 2013 in Arizona v. Inter Tribal Council of Arizona, a divided Court said that Arizona could not implement such a requirement unless and until the EAC agreed to change the instructions for use of the federal form to include the Arizona requirements.

However, the majority opinion in that case, written by Justice Antonin Scalia, stipulated that if the EAC refused Arizona's request to accommodate the proof-of-citizenship requirement, the state could sue the EAC and establish in court that "a mere oath will not suffice to effectuate its citizenship requirement and that the EAC is therefore under a nondiscretionary duty to include Arizona's concrete evidence requirement on the Federal Form."
Now here's where things get fishy. When the state of Arizona requested the EAC approve state-specific requirements for voter identification, the Justice Department actually helped to draft the request denial letter. So much for the EAC being an "independent agency"…..
Reports speculate that Obama will nominate Loretta Lynch to replace the late Justice Scalia on the Supreme Court bench. Ironically it was Justice Scalia who wrote the majority decision requiring the EAC to approve Arizona's request for specific citizenship requirements in the first place.
This is just one of the many reasons why the stakes are too high for Republicans to allow yet another progressive ideologue like Loretta Lynch to join the Supreme Court.