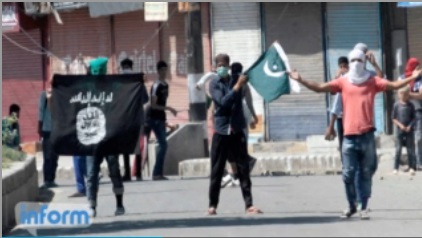 Are the media's reports on the threat of ISIS greatly exaggerated?
According to Obama's top counter-terrorism advisor, not really.
The Washington Free Beacon reports:
President Obama's top counter-terrorism adviser disclosed on Monday that international terrorist organizations, including ISIS and al Qaeda affiliates, are "planning for sophisticated and coordinated terror attacks," according to determinations made by the U.S. government. Lisa Monaco, a top counter-terrorism adviser at the White House, warned that the risk of terrorism, both at home and abroad, has reached peak levels, with threat levels becoming "broader, more diffuse, and less predicable than at any time since" the 9/11 attacks.

"We continue to see planning for sophisticated and coordinated attacks, such as those in Paris," Monaco said, referring to last year's mass attack by ISIS in France. The United States also continues "to disrupt plots also from al Qaeda's largest affiliate, the Nusra Front, operating in Syria."

"What keeps me up at night is that this threat is unlike what we've seen before," she added, referring in particular to ISIS.
So much for radical Islamic extremists being a "JV team."
The threat of ISIS is real. We need to elect a president in 2016 who is going to take seriously the responsibility to keep Americans safe.
Our next commander-in-chief needs to put political correctness aside and have the guts to call these acts of violence "radical Islamic terror," and to establish a strategy that will stop the spread of radical Islam on the ground and on social media.