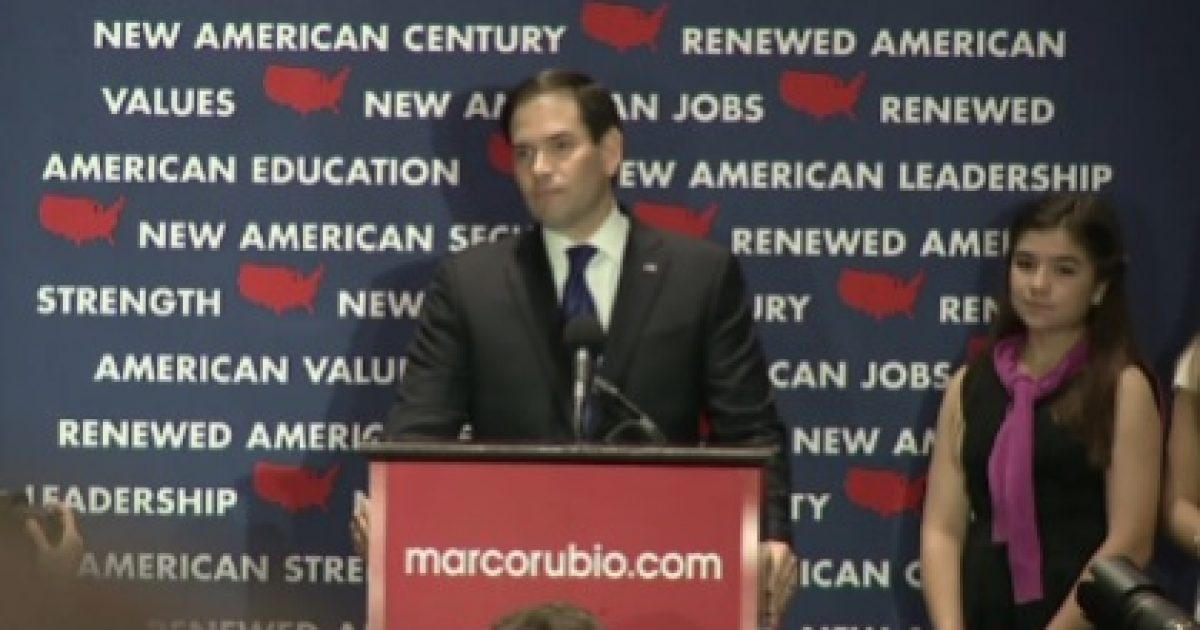 [score]Marco Rubio[/score] has officially suspended his campaign for the Republican presidential nomination following a devastating loss in the Florida primary, his home state.
Rubio made the announcement to disappointed supporters at a rally in Miami, ending a campaign that began with great promise and had attracted support from several Republican lawmakers. But he badly trailed in the delegate count, having won just three contests so far. "It is clear that while we are on the right side this year, we will not be on the winning side," Rubio said in remarks that emphasized his personal faith.

Rubio declined to endorse another Republican candidate in his concession speech as he lamented what he described as the "politics of resentment", which he said would "not just leave us a fractured [Republican] party, they are going to leave us a fractured nation. "They are going to leave us as a nation where people literally hate each other because they have different political opinions."

At one point, Rubio's speech was interrupted by a heckler. Rubio shrugged off the disruption, saying the man would "not get beat up" at his rally, a swipe at the recent disturbances at some of Trump's rallies.
As of right now, Donald Trump holds the clear lead for the GOP nomination with 661 delegates. [score]Ted Cruz[/score] is in second place with 406 delegates, and Rubio's 169 delegates hang in the balance. A candidate needs 1,237 delegates to win the nomination.