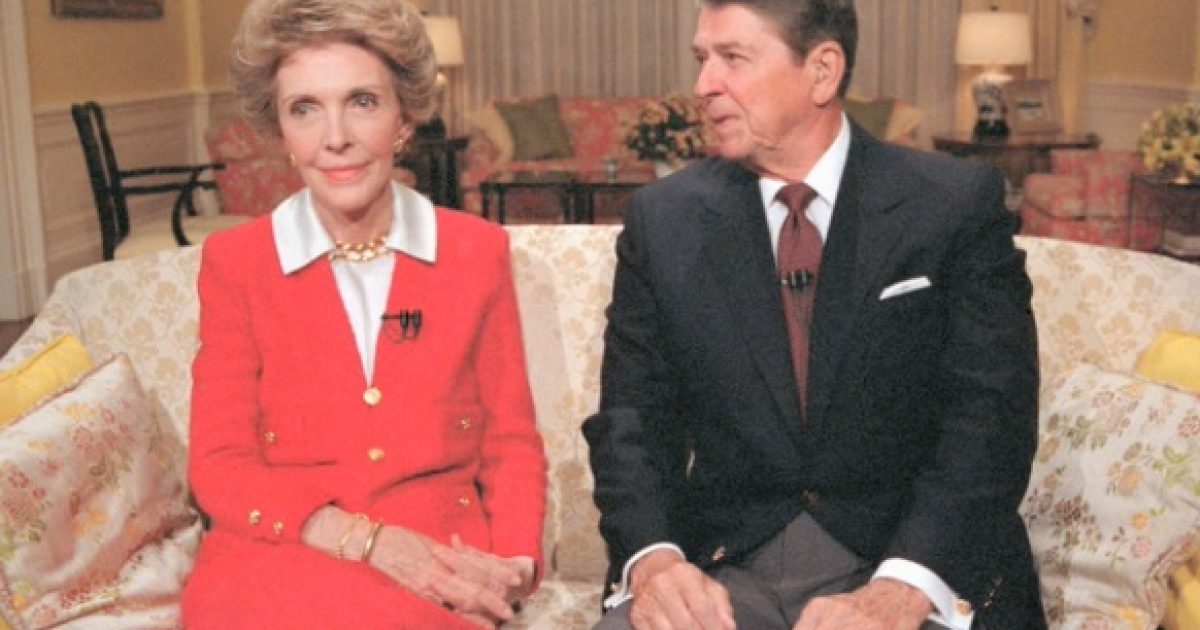 An American icon has gone home. Nancy Reagan, wife of the late great President Ronald Reagan, has passed away.
Nancy Reagan will always be remembered as a woman of poise, wit, and virtue. She stood by her husband through thick and thin, in sickness and in health. A beacon of conservative womanhood, Nancy Reagan will never be forgotten.
In honor of her memory, we present 5 of our favorite sayings from Mrs. Reagan:
To my young friends out there: Life can be great, but not when you can't see it. So, open your eyes to life: to see it in the vivid colors that God gave us as a precious gift to His children, to enjoy life to the fullest, and to make it count. Say yes to your life.
You learn something out of everything, and you come to realize more than ever that we're all here for a certain space of time, and, and then it's going to be over, and you better make this count.
As I've said before, time is short, and life is precious.
I have been very happy with my homes, but homes really are no more than the people who live in them.
It's appropriate that this symbol of American strength and resilience and optimism has come to rest at the library that bears Ronald Reagan's name. After all, it was President Reagan who always reminded us that when we set our eyes on the horizon, every day is morning in America. … The Reagan Library is a place the sun will never set on the principles that Ronnie believed in so deeply.
Rest in peace, Mrs. Reagan.