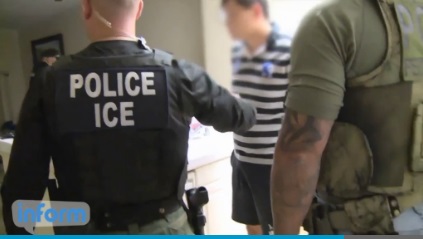 Another family is suffering a tragic loss at the hands of illegal immigration. And no, this is not the same story we posted earlier today about an illegal immigrant getting a free pass for drunk driving and killing a 21-year old girl.
This madness has to end.
An illegal alien who hit a Texas firefighter head-on and killed him and his four-year-old stepdaughter and 22-month-old son will be charged with criminally negligent homicide if he recovers from his critical injuries. The man did not have a drivers license and was in the country illegally, according to the CBS affiliate for Dallas/Fort Worth. He first came to the U.S. in 2006 but was deported in 2008.

… The North Texas volunteer firefighter, Captain Peter Hacking was hit head-on by Quintero. The 36-year-old father leaves a wife, a son, and four stepchildren.

"He was a great family man, that was first, family was first always and his fire department family," firefighter Amy Cortez told the CBS affiliate. Captain Hacking was reported to always have a smile and be ready for telling a joke. He lived with his children in Nevada, a small community in Collin County. The volunteer fire department protects both the Nevada and Levon communities.
There is a GoFundMe account open for anyone willing to make a donation in support of the Hacking family You can find it here.
How many tragedies will it take for the government to realize that political correctness and a lawless immigration policy are tearing American families apart?