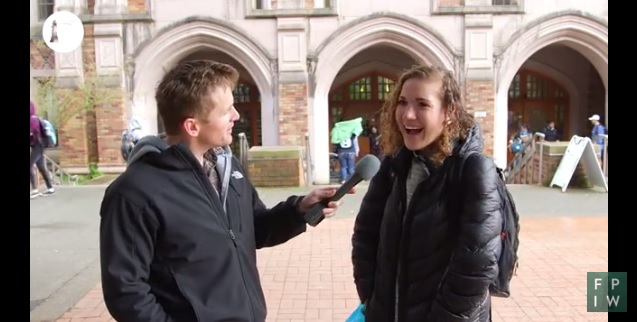 The National Review posted a funny video created by the Family Policy Institute of Washington, which highlights the slippery slope of moral relativism in society.
The interviewer begins by asking students at the University of Washington questions about gender identity and gender neutral bathrooms, and then follows the same line of logic for other possible scenarios.
Watch the students fumble through their responses below:
Intellectual consistency is the darndest thing, isn't it?