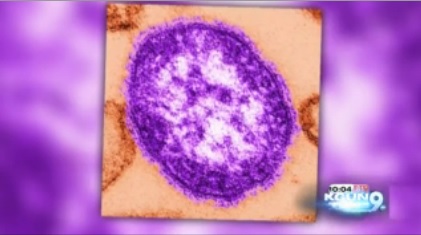 There has been an outbreak of measles in Arizona that traced back to a federal detention center for immigrants. So far, eleven cases have been confirmed.
An outbreak of measles that began with an inmate at a federal detention center for immigrants in central Arizona has now grown to 11 confirmed cases, officials said Monday. Seven of those infected are inmates at the Eloy Detention Center, and four are workers at the facility, Pinal County Health Services spokesman Joe Pyritz said. The privately-run facility has stopped accepting new detainees or releasing those currently held there.

State and county health officials said they're working to stop new transmissions by isolating patients, vaccinating people detained in the privately-run facility and trying to identify people who were at locations the four infected workers visited.
Measles is very contagious, but also easily prevented 95% of the time by vaccinations. Hopefully the outbreak will be contained before it spreads to innocent civilians outside the detention center.