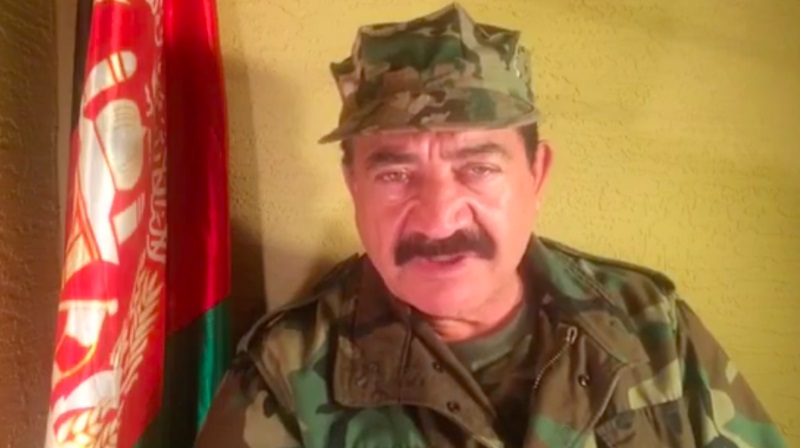 The Orlando terrorist's father claims he had no idea his son was planning the horrific Orlando club shooting that killed 50 civilians. He told members of the press:
"We are apologizing for the whole incident. We weren't aware of any action he is taking, we are in shock like the whole country. This had nothing to do with religion."
Now, video is surfacing that shows the terrorist's father on a fringe Afghan political show praising the Taliban.
The father of Omar Mateen, who has been identified as the gunman who killed 50 people at a gay nightclub in Orlando on Sunday, ranted against the Pakistan government and Afghan president Ashraf Ghani in several appearances on a US-based Afghan satellite channel. Dozen of videos of Seddique Mateen talking on a fringe political show – the "Durand Jirga Show" – hosted on the California-based Payam-e-Afghan channel can be found on YouTube.

In one video, Mateen seems to entrust the Afghan Taliban – called "our warrior brothers" – to solve the issue of the disputed Durand Line, the border between Afghanistan and Pakistan which was demarcated by the British in 1893.

"Our brothers in Waziristan, our warrior brothers in [the] Taliban movement and national Afghan Taliban are rising up," he said in Dari, a dialect of Persian spoken in northern Afghanistan, according to a Washington Post translation. "Inshallah the Durand Line issue will be solved soon."

The owner of the channel told Reuters Mateen took part to the show "three or four times a year". "He'd talk for about two to three hours," Khatab said. "He'd buy his own time and come here and broadcast and leave within a day."
Clearly, this family has been radicalized and deranged for a very long time.