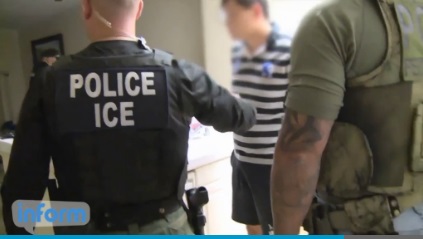 An immigration official has been honored with the Secretary's Award for Valor. Before you offer congratulations, consider who she is and what the award is for.
The punchline? The government won't tell us what the award is for, and the woman actually obstructed the work of agents investigating the San Bernardino terror attack.
Irene Martin heads the San Bernardino U.S. Citizenship and Immigration Services office, where last December, she allegedly blocked five armed Department of Homeland Security agents from the man authorities say supplied the firepower in the deadly attack a day earlier. Although an Inspector General's report found she acted improperly, and then lied to investigators, FoxNews.com has learned she has been nominated for the Secretary's Award for Valor.

"To give Irene Martin an award for valor is insulting to all the prior awardees – the agents and officers who truly displayed valor and risked their lives to save someone else," said Jessica Vaughan, director of Policy Studies for the Center for Immigration Studies, a Washington-based research institute.

Department of Homeland Security officials declined to say what Martin did to merit consideration for the award, which is described as "the highest departmental recognition for extraordinary acts of valor by an employee or group, occurring while on or off duty" and is reserved for "those who have demonstrated extraordinary courage in a highly dangerous, life-threatening situation or emergency under extreme stress and involving a specific act of valor, such as saving another person's life or property."
Another case of government transparency at its finest!
This award is reserved for true heroes. Giving out the award like candy to officials who sabotage cases rather than solve them dilutes the significance of receiving the award.