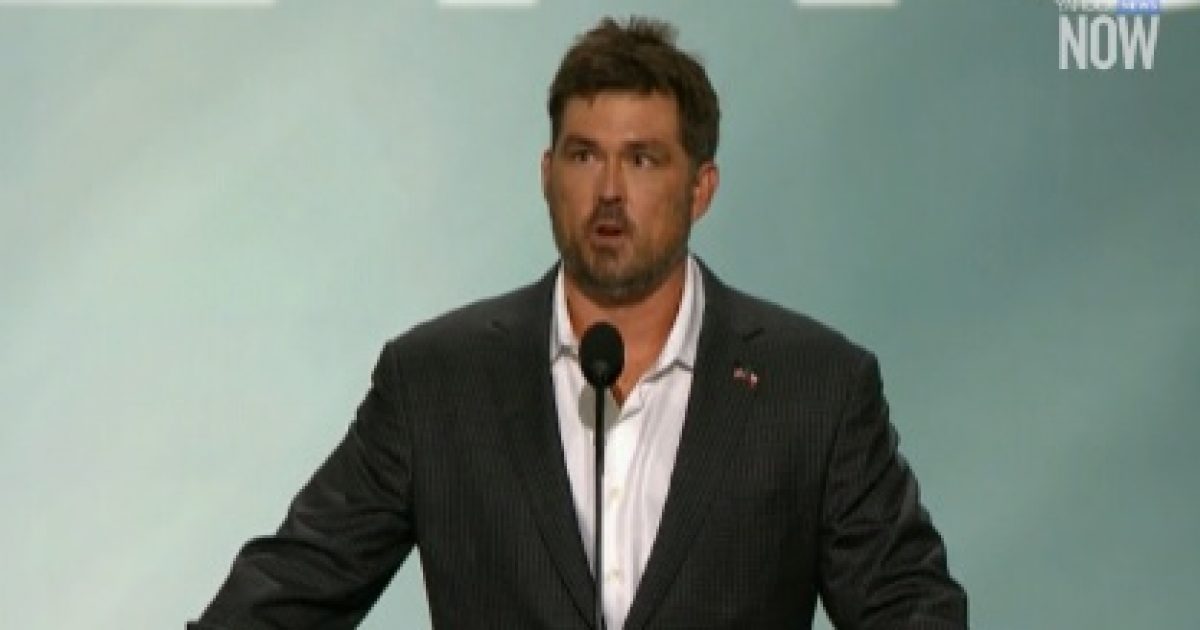 Former U.S. Navy SEAL Marcus Luttrell broke from his teleprompter script and brought some Republican convention attendees to tears last night, in what was undeniably one of the most powerful speeches of the night.
If you haven't seen his remarks yet, stop everything and watch them right now.
"I think it's important to say that we got to make sure that the hell the veterans return from is not the hell [they] come home to, OK?" said Luttrell. "That's what was promised, and that's what's deserved."

Luttrell was visibly moved during his RNC address, appearing to break from his prepared remarks to talk about his love of country, his commitment and his appreciation for serving one united America. "America is the light," he said to cheers from the audience at the Quicken Loans arena in Cleveland.

"Who among you will love something more than you love yourself, who among you will step up and take the fight to the enemy? Because it's here," Luttrell said.
Marcus Luttrell is truly an American patriot. You can watch his entire speech here: