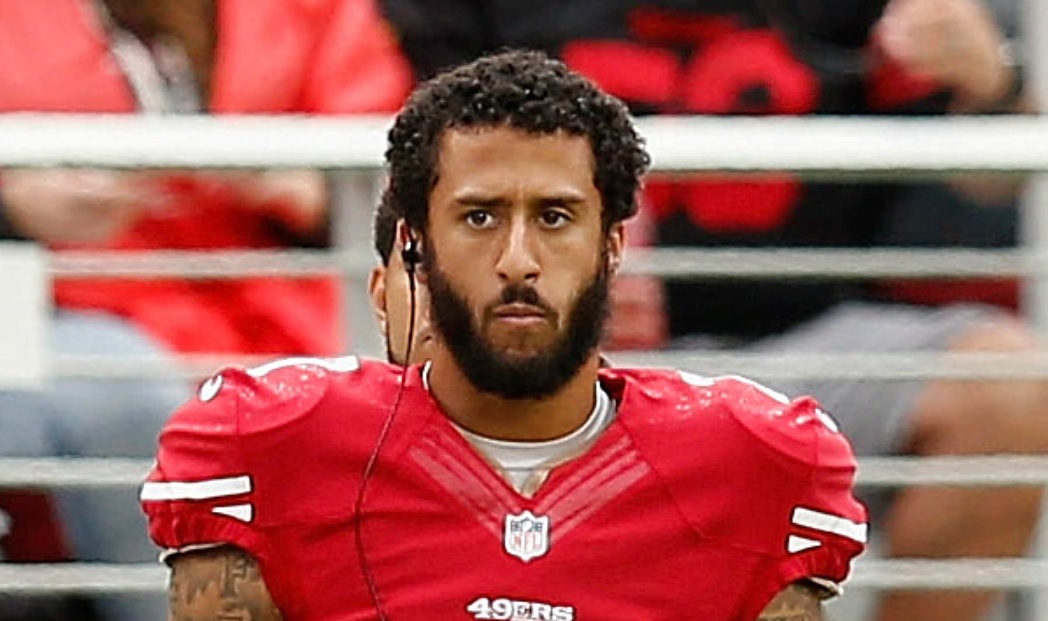 San Francisco 49ers quarterback Colin Kaepernick thought he was making an edgy political statement by refusing to stand for the national anthem during preseason football. While he may have felt like a tough guy on the field, this Gold Star mom just knocked him back down to earth.
"My heart is exploding, my lungs are without air, my blood is boiling, my body is shaking, and tears are running down my face," the mother, whose comments were first shared by CNN's Jake Tapper, wrote of the athlete's controversial decision.

…"I am sitting in my living room looking outside at my American flag — flying at half staff," she wrote. "You see, my son's body lay in a street after an [improvised explosive device] blew up the vehicle he was fighting in. His blood stains the sands of Afghanistan. He died protecting the ideals of the flag you refuse to respect."

"He died so that ungrateful, privileged, and arrogant men like you can be just that — ungrateful, privileged, and arrogant," she continued. "There are brave men and women all around that stand between evil and you. Men and women willing to die to protect you because they believe in the ideals this country was founded on."

… "Shame on you for your disrespect towards those who are true examples of honesty, integrity, pride, and leadership. Shame on you for disrespecting my son and his life. His sacrifice."
You can read her full comments, shared on Twitter by Jake Tapper, here:
Whatever you may think about Colin Kaepernick's decision, here's how it impacted one Gold Star Mom. pic.twitter.com/3uaUxNsFoM

— Jake Tapper (@jaketapper) August 28, 2016
One of Kaepernick's old teammates (and current Vikings guard) Alex Boone blasted his "boycott" in the media, telling USA Today:
"It's hard for me, because my brother was a Marine, and he lost a lot of friends over there," Boone told USA TODAY Sports. "That flag obviously gives (Kaepernick) the right to do whatever he wants. I understand it. At the same time, you should have some (expletive) respect for people who served, especially people that lost their life to protect our freedom.

"We're out here playing a game, making millions of dollars. People are losing their life, and you don't have the common courtesy to do that. That just drove me nuts."
Meanwhile, 49ers fans are burning his jersey and posting video on social media to voice their disapproval with Kaepernick's actions.
While Kaepernick may have the constitutional right to express himself, he should show some freaking respect for the people who died to protect that right in the first place.