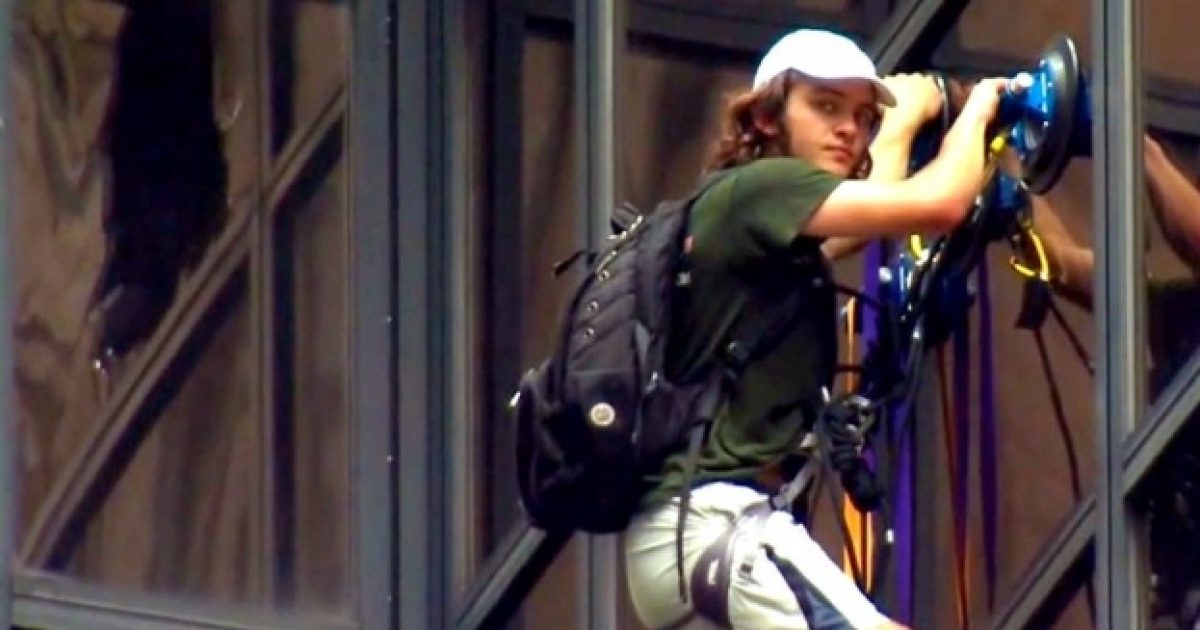 Why on earth would a person scale the outside of Trump Tower in New York City?
The man who made the now-infamous attempt has been identified, arrested, and explained himself in a YouTube video.
The man who used large suction cups to climb up the glass facade of Trump Tower in New York City was identified Thursday as 19-year-old Stephen Rogata from the Washington, D.C. suburb of Great Falls, Virginia, and was charged with reckless endangerment and criminal trespassing. The climber wore a backpack and used a harness and rope stirrups to fasten himself to the side of the 68-story Manhattan skyscraper on Wednesday. He climbed as high as the 21st floor before officers grabbed him. Rogata was undergoing psychiatric evaluation at Bellevue Hospital Thursday.

A day before the ascent, police said the climber posted a video on YouTube entitled, "Message to Mr. Trump (why I climbed your tower)." He posted the video under the name Leven Thumps, which is a character in a series of children's fantasy novels by the writer Obert Skye.

"I am an independent researcher seeking a private audience with you to discuss an important matter. I guarantee that it's in your interest to honor this request," he said. "Believe me, if my purpose was not significant, I would not risk my life pursuing it. The reason I climbed your tower is to get your attention. If I had sought this via conventional means, I would be much less likely to have success because you are a busy man with many responsibilities."
Clearly, this young man was not in his right mind.
You can watch his bizarre message to the GOP nominee on YouTube here: