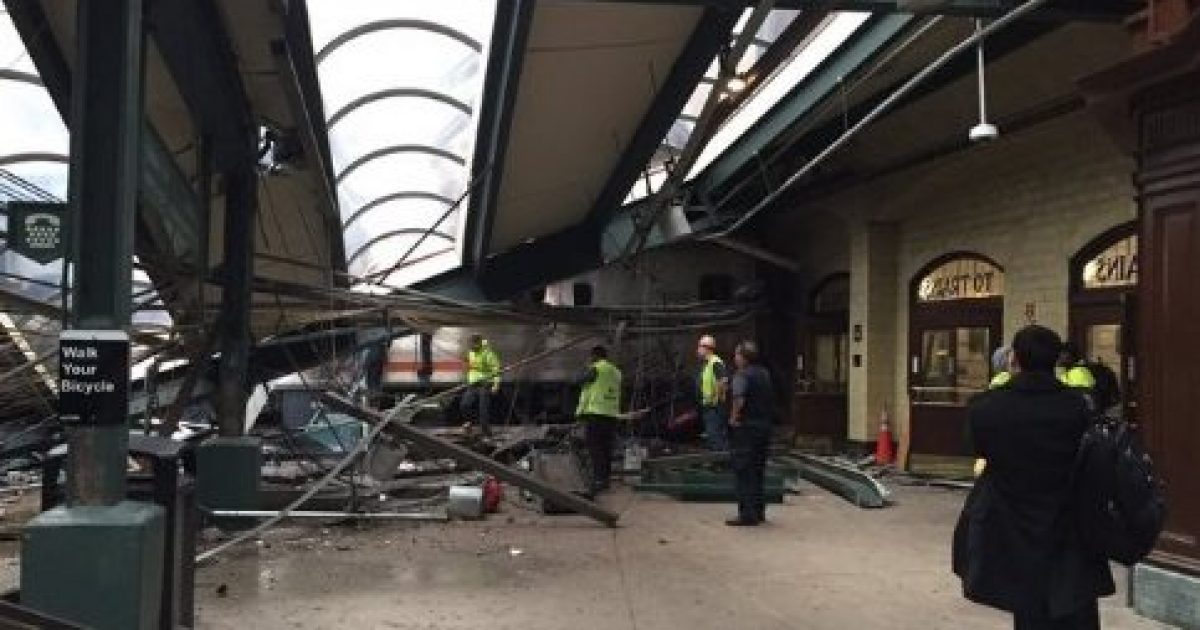 An NJ Transit commuter train crashed at a high speed into the Lackawana terminal in Hoboken, with over 100 injuries and 1 death confirmed so far.
There has been no information released on the cause of the crash, it could have been anything from an accident to an act of terror.
Social media users who say they were on the train say the train was moving at a high rate of speed as it entered the station. A former NJ Transit dispatcher told Fox 5 News that there are safety mechanisms in the station and a bumper at the end of the line and the train would have to have been going very fast to end up as far off of the end of the track as it did.

The strike by the NJ Transit/ Pascack Valley Line #1614 departed Spring Valley, NY at 7:23 a.m. and was due in Hoboken at 8:30 a.m. The crash occ occurred at about 8:38 a.m., a very busy time at the transit station. The Lackawanna entrance connecting NJ Transit trains to PATH is currently closed.
For real-time updates and pictures, witnesses on the scene are using the hashtag #HobokenTrainCrash. A collection of social media coverage is being aggregated on Fox 5 NY here. 
This story will be developing throughout the day. Our prayers are with everyone affected by the tragedy in Hoboken this morning.