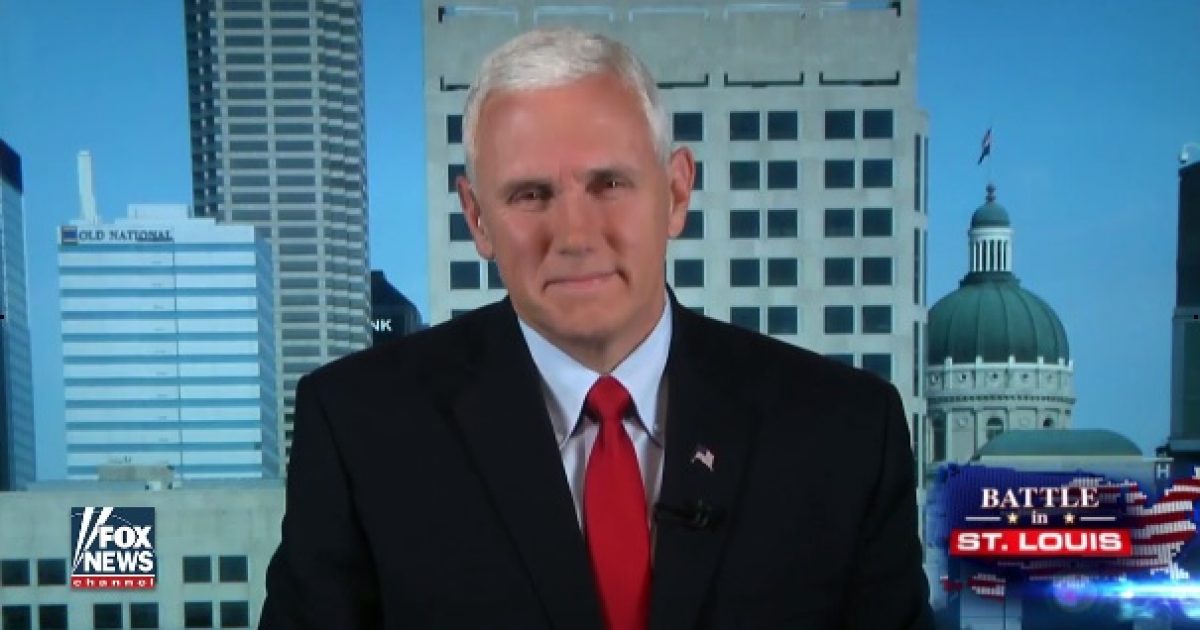 Short answer: no.
GOP vice presidential candidate Mike Pence has contemplated the controversy surrounding the "Trump tapes," and he is not going anywhere.
GOP vice presidential nominee Mike Pence said on Monday that rumors he recently considered leaving the Republican ticket were "absolutely false." Pence was responding to reports he had struggled with the decision to remain Donald Trump's running mate after a 2005 video surfaced on Friday of Trump making lewd comments. Pence released a statement condemning the 11-year-old remarks, but otherwise kept quiet this weekend.

"I wanted to give him time to show his heart on Sunday night," Pence said on "Fox & Friends," referencing the presidential debate. The Indiana governor said Trump showed "humility," "strength" and "genuine contrition" for his crude hot mic comments when asked about them during the debate. "The real story this morning is that Donald Trump stepped up and won a debate last night that seemed to be against all odds," Pence said.

Pence said he "encouraged" Trump to express his "sincere, personal remorse."
Congrats to my running mate @realDonaldTrump on a big debate win! Proud to stand with you as we #MAGA.

— Mike Pence (@mike_pence) October 10, 2016
.@HillaryClinton #ICYMI– "WE ARE NOT IN A NARRATIVE FIGHT."@Mike_Pence #MAGA pic.twitter.com/FUQzXlyPwY

— Donald J. Trump (@realDonaldTrump) October 10, 2016
Despite the mainstream media's best efforts, Mike Pence and Donald Trump are presenting a united front and moving forward.