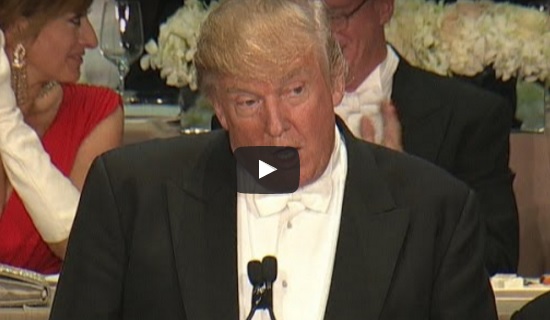 Which Candidate Do You Support in the Republican Primaries?
Everywhere you turn – TV, radio, your mailbox – it's election, election, election. Vote for him, no her, no that other guy is best of all! It's really getting hard to blame all the people who just want it to be over.
That said, there are some moments that we can all still enjoy even amid the craziness. This time? It's Donald Trump roasting Hillary Clinton at the Al Smith dinner… and vice versa.
The day after the third and final Presidential debate, the two candidates met again for a different style of banter. And the jokes? They were actually decent!
Watch the two candidates square off below: