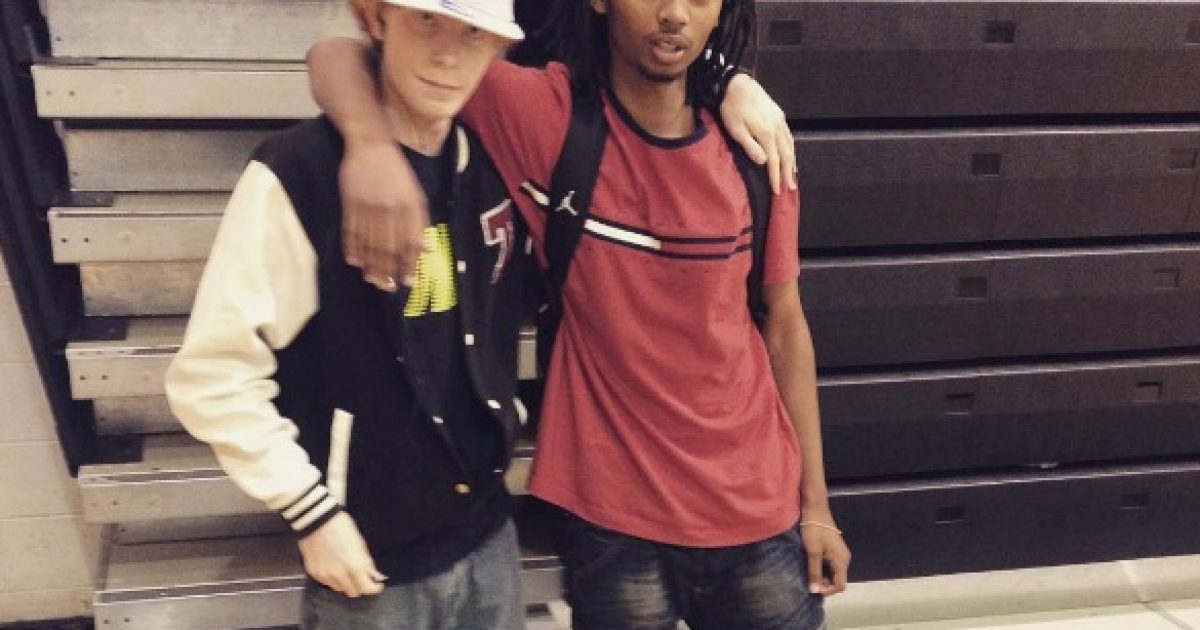 When Greenwood High School student Tae Moore (pictured right) heard fellow classmate Taylor Bates was being mistreated in school, he took action.
Students bullied Bates for the way he looked and dressed, prompting Moore to do something nice for his classmate.
From FoxCarolina.com:
"He's just a cool nice kid who wants to be a rapper," said Moore."I've heard he's been getting bullied around school and stuff so I wanted to do something for him."
After just meeting the previous day, Moore asked Bates for his shoe size and the next day he surprised the bullied student with a new pair of Air Jordan retro sneakers.
The video of the exchange has gone viral.
With everything going on in the world, it's nice to see people going out of their way to help make the world a better place by looking out for others.