News
WATCH: Hillary Supporter Wants Her to SUE America!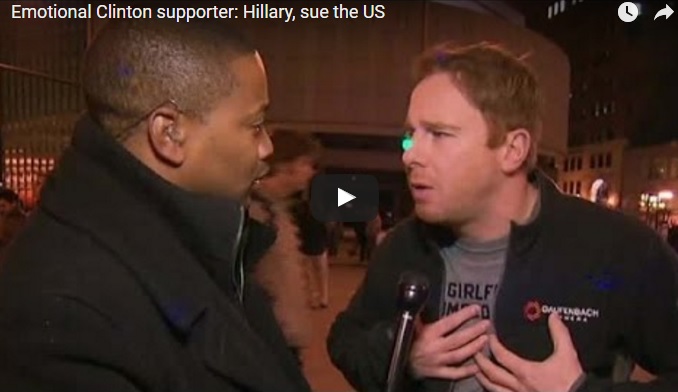 They say all's fair in love, war… and politics. In politics especially, it's important to be a gracious winner. It's equally important to be a good loser.
As we examined in a previous post, many of Hillary's supporters are not reacting well to her loss. Looting, burning, rioting… all great ways to demonstrate that whole #LoveTrumpsHate tolerance of liberalism! Except, completely not.
And one Hillary supporter has had enough it. He's fed up with the rioting, which he says is pointless and isn't making a difference. He's actually right on with that sentiment. It's his other point that had us rolling on the floor laughing.
Sue America, Hillary! You're a lawyer! Surely, you can use the legal system to stop this madness of losing the election!
If your friends are as confused as this guy, here's a primer on the electoral college to help them understand why the only reason their vote matters is because of its existence. You're welcome!