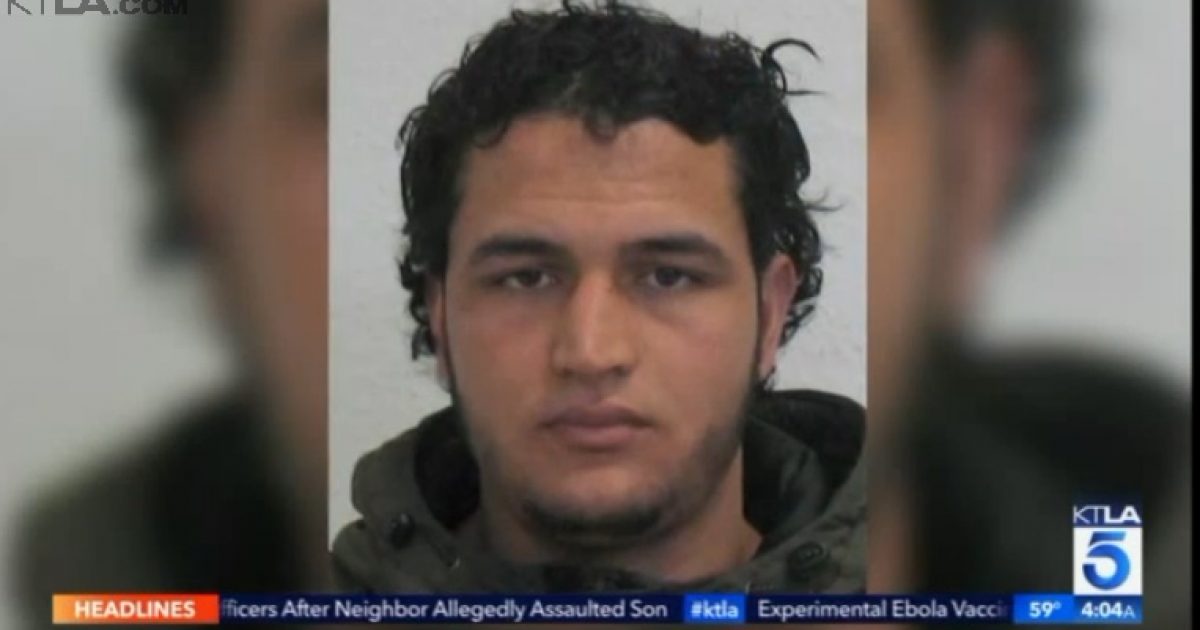 The Berlin truck terrorist suspect Anis Amri, fitting the classic description of armed and dangerous, was shot by Italian police in Milan.
According to The Daily Mail, Amri pulled a gun and shot one police officer during a traffic stop.
Berlin truck terrorist Anis Amri has been shot dead after a gunfight with police in Milan in the early hours of this morning.

The Tunisian pulled a gun from his backpack, screamed 'Allahu Akbar' and opened fire on two officers – hitting one in the shoulder – before being shot dead after getting off a train from France.

Amri had been on the run for four days after ploughing a lorry into crowds of revellers enjoying a Christmas market in Berlin on Monday night, killing 12 and maiming dozens of others.

The 24-year-old ISIS fanatic was stopped by a routine police patrol in the suburb of Sesto San Giovanni in the northern Italian city of Milan at about 3am local time.

Two officers asked him for ID documents, at which point Amri 'immediately' pulled a gun from his backpack and shouted 'police b******s' as he shot one in the shoulder.

A firefight ensued with Amri cowering behind a car as he tried to flee, but the suspect was shot and killed by the second officer – a trainee who had only been in the job a few months.
On Monday, Amri drove a truck through an outdoor Christmas market in Berlin, killing 12 and injuring 48. Amri, an asylum seeker from Tunisia, was being watched by police over concerns of terrorist links. Previously, Amri was arrested for holding a fake passport but he was not deported.
German Chancellor Angela Merkel is facing mounting criticism for her open door policy of letting waves of Middle East refugees into Germany.
Given the numerous terrorist attacks in the EU, the U.S. must learn from the failed German experiment with open borders and adopt a very strict immigration and refugee policy.