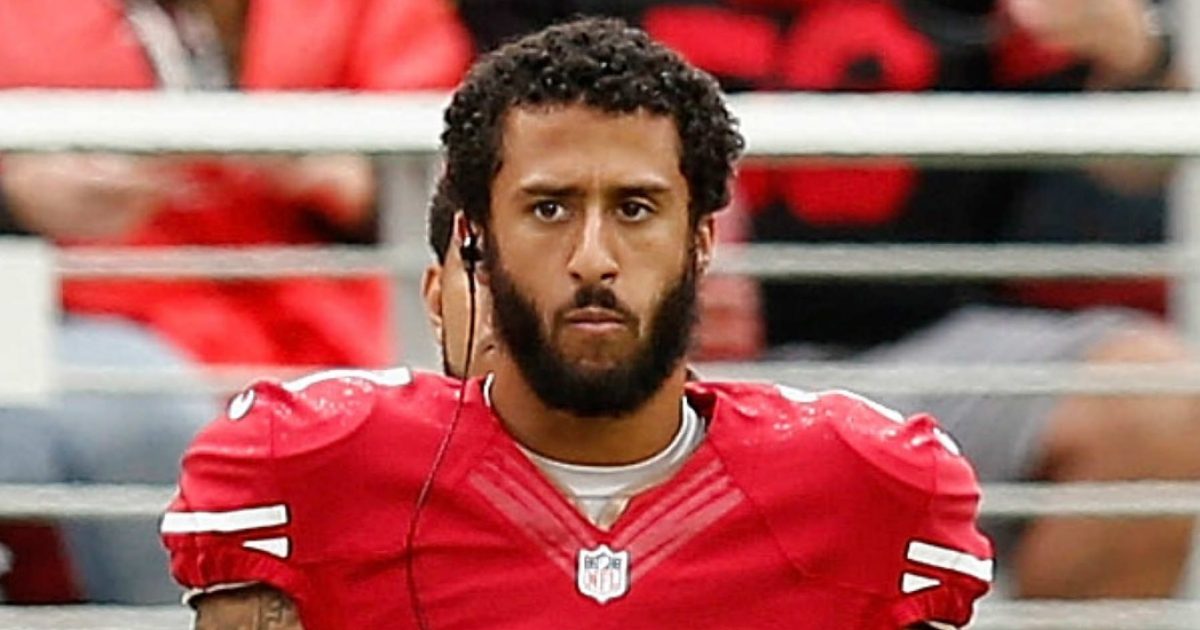 Political Correctness infected the San Francisco 49ers football team.
The team voted quarterback Colin Kaepernick the winner of the 49ers prestigious Len Eshmont Award despite his horrible play. The award is given each year to a player that "best exemplifies the inspirational and courageous play of Len Eshmont."
Kaepernick ignited nationwide protests during the National Anthem which alienated fans and outraged the military and veterans.
The 49ers are having a horrible year on the field. The team won only two games while losing 13 and Kaepernick has been running the offense since the sixth game of the season.
Kaepernick currently has a poor quarterback ranking at 57, far behind the NFL's highest rated Atlanta Falcons quarterback Matt Ryan at 81.
Kaepernick's poor performance was highlighted by setting an NFL record for being the only quarterback to be sacked five times while throwing less than five yards.
Clearly, the award is not for Kaepernick's performance as a quarterback but in the world of political correctness, wins don't matter only political statements do.