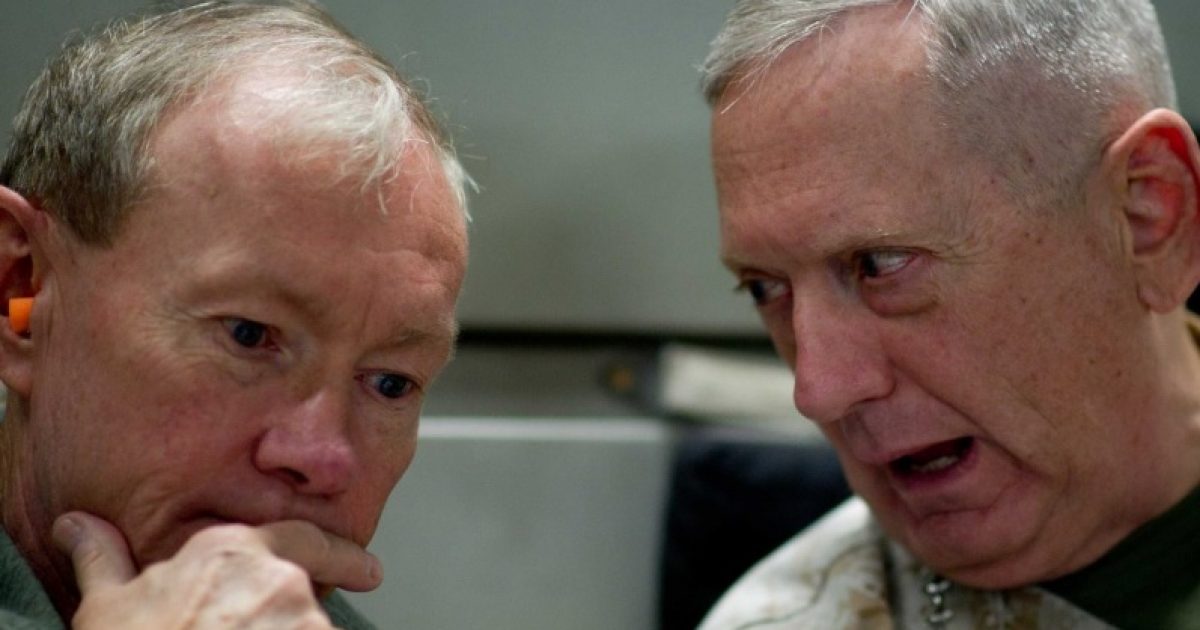 President-elect Donald Trump nominated retired Marine General James "Mad Dog" Mattis as Secretary of Defense.
President-elect Donald Trump kicked off his post-election "Thank You" tour Thursday by announcing that he would nominate retired Marine Gen. James Mattis as secretary of defense. At a rally in Cincinnati, Trump described Mattis as "one of our great, great generals" and added that a formal announcement would be made Monday, "so don't tell anybody."

"They say he's the closest thing to Gen. George Patton that we have," Trump told the crowd, "and it's about time. It's about time."

A source close to Trump told Fox News that the president-elect's decision to divulge the Mattis pick at the rally was a surprise. Transition sources had repeatedly described Mattis as the favorite for the defense secretary position, but stressed the choice had not been formally made. Just prior to Thursday night's event, Trump himself played down the possibility that any announcement was imminent.
General Mattis is a living legend among many in the military, for both his career and his quotes.
Business Insider compiled a list of some of his best sound bites. Here are a few of the highlights: 
"If in order to kill the enemy you have to kill an innocent, don't take the shot. Don't create more enemies than you take out by some immoral act."

"I come in peace. I didn't bring artillery. But I'm pleading with you, with tears in my eyes: If you f— with me, I'll kill you all."

"Be polite, be professional, but have a plan to kill everybody you meet."

"We've backed off in good faith to try and give you a chance to straighten this problem out. But I am going to beg with you for a minute. I'm going to plead with you, do not cross us. Because if you do, the survivors will write about what we do here for 10,000 years."

"I don't lose any sleep at night over the potential for failure. I cannot even spell the word."
With General "Mad Dog" at the helm, the Defense Department is sure to attract some of the best military intellects and talents.