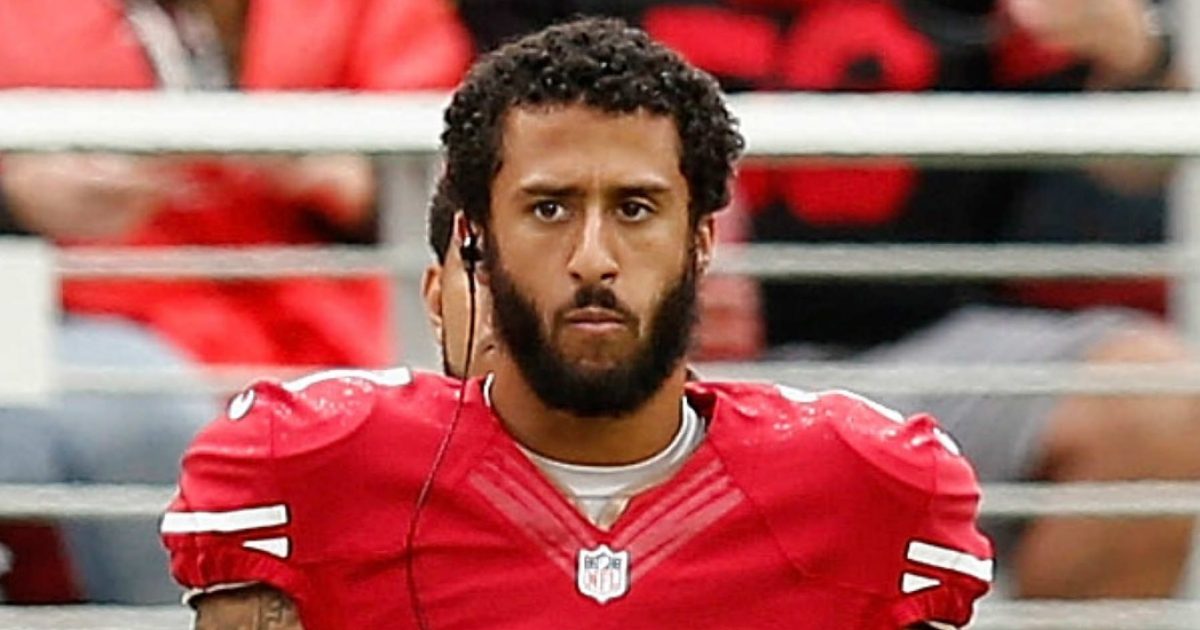 So much for standing for convictions.
ESPN is reporting that quarterback Colin Kaepernick is opting out of his contract with the San Francisco 49ers and going forward he will also stand for the National Anthem.
Last summer, Kaepernick ignited a wave of protests in the sports world where athletes mimicked his disrespect for the American flag by either kneeling or sitting during the National Anthem.
Shockingly, the team and the NFL allowed Kaepernick to express his personal feelings on the football field.
From ESPN:
Quarterback Colin Kaepernick will stand during the national anthem next season, sources told ESPN on Thursday.

Kaepernick no longer wants his method of protest to detract from the positive change he believes has been created, sources told ESPN. He also said the amount of national discussion on social inequality — as well as support from other athletes nationwide, including NFL and NBA players — affirmed the message he was trying to deliver.
Kaepernick claims he made his point with his protests but it's more likely he is thinking about money. The quarterback realizes he brought unwanted controversy to the 49ers and potential employers don't want to expose their NFL team to the negative attention and backlash from fans.
So Kaepernick is declaring victory and running away.