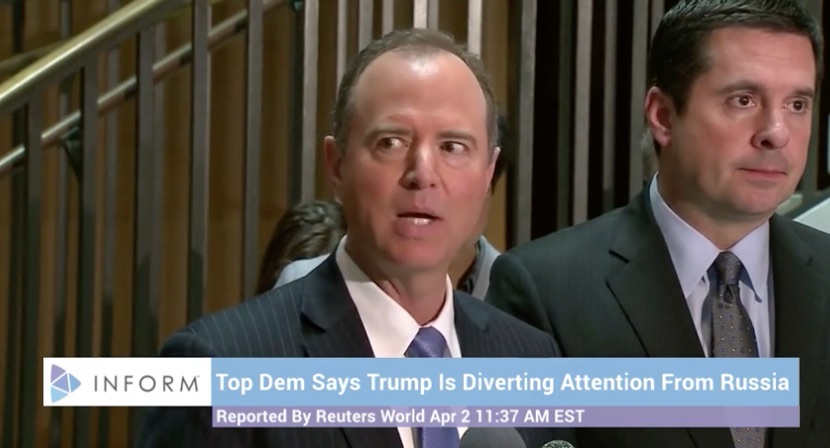 Despite all the news about Russia, there is no proof that President Trump's campaign team coordinated efforts with Putin's government.
During an interview on CNN, Representative Adam Schiff (D-CA) admitted there is no definitive proof that Russia and the Trump team worked together to beat Hillary Clinton in the 2016 presidential election.
Fox News reports:
"I don't think we can say anything definitively at this point," California Rep. Adam Schiff, the ranking Democrat on the House Permanent Select Commitee on Intelligence, told CNN's "State of the Union." "We are still at the very early stage of the investigation. The only thing I can say is that it would be irresponsible for us not to get to the bottom of this."
While Democrats can't prove a link between Russia and the Trump team, we do know that Russia did not have a direct impact on the election and importantly, members of the Trump campaign were targets of illegal leaks by members of the intelligence community.