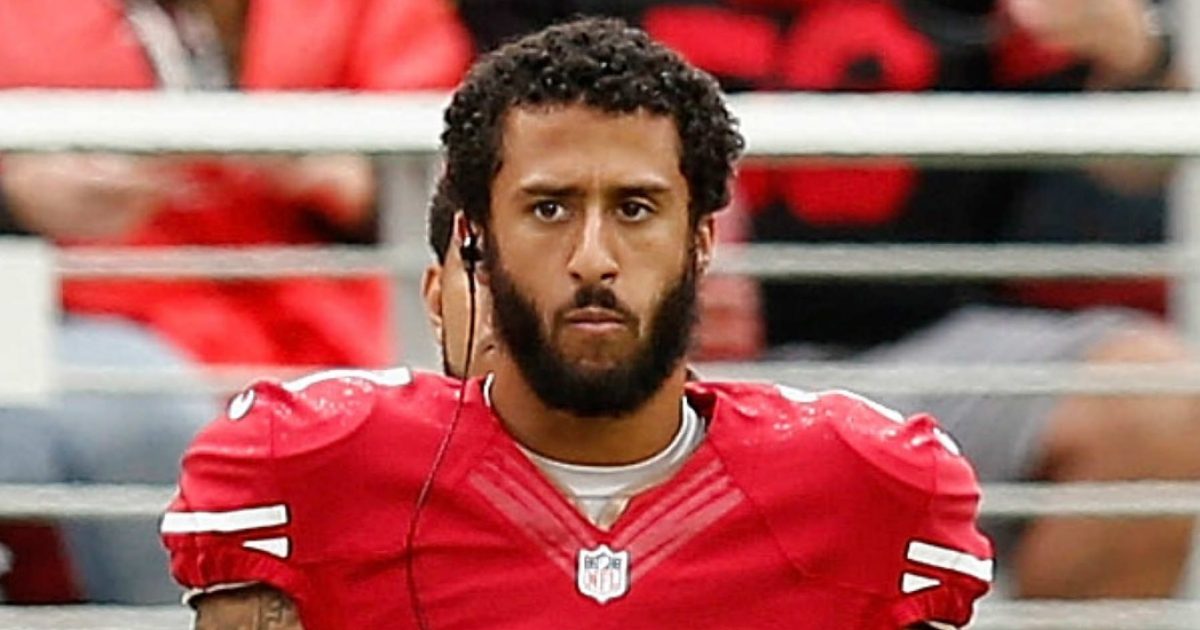 Colin Kaepernick made the 2017 edition of Time 100, the top 100 people that had the most influence in the world.
Jim Harbaugh, Kaepernick's former NFL coach and current head coach of the University of Michigan football program, sang high praises for Kaepernick's on-field protests in Time.
NBC Sports reports:
"Colin Kaepernick was alone in his early protests last year when he boldly and courageously confronted perceived inequalities in our social-justice system by refusing to stand for the national anthem," Harbaugh writes in Time as part of its recognition of him the magazine's decision to name Kaepernick one of the 100 most influential persons in the word. "At times in our nation's history, we have been all too quick to judge and oppose our fellow Americans for exercising their First Amendment right to address things they believe unjust.
Harbaugh goes on to praise Kaepernick for courageously using his free speech rights.
Kaepernick, a former San Francisco 49er quarterback, is now a free agent and his protests on the football field are not helping him find a new employer.
Harbaugh is sending the wrong message to Time 100 readers. Kaepernick inappropriately used the football field to express his personal political views about race in America and his antics during the National Anthem alienated NFL fans, veterans and law enforcement.
The message from Harbaugh should have been there's a time and place for everything and actions have consequences.
As a leader of young men, Harbaugh was wrong to praise Kaepernick but then again he needs to recruit top high school talent from urban areas that look up to Kaepernick.