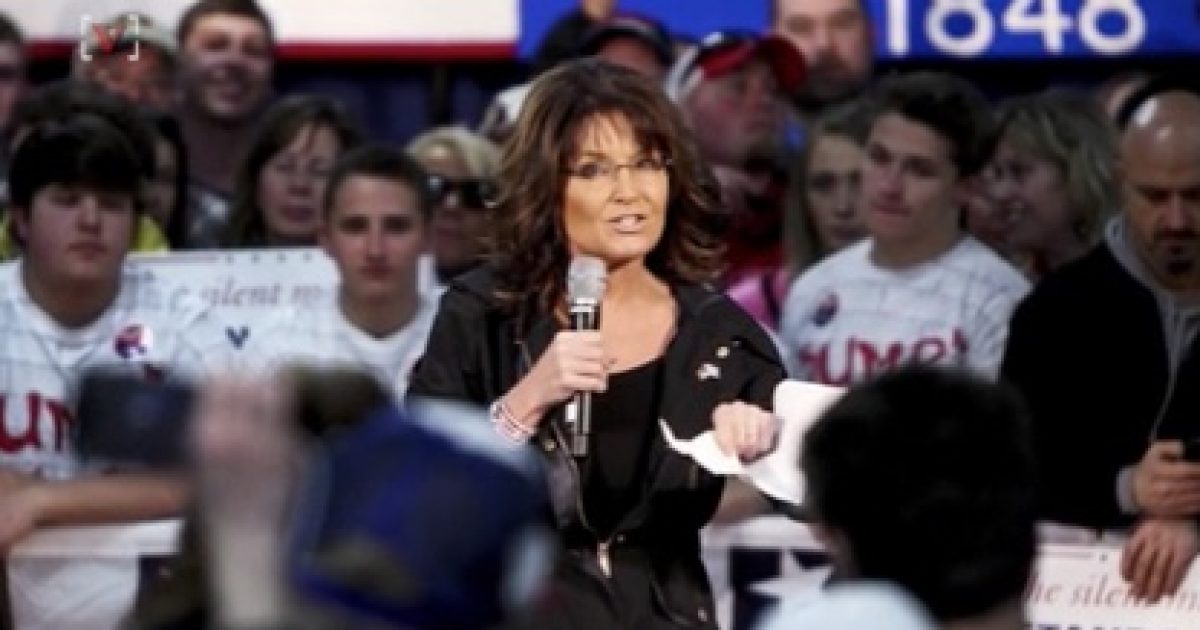 The left-wing media is being challenged for their unfair, biased and inaccurate reporting.
President Trump is firing back calling the media fake news and now Sarah Palin is taking a big step to hold the media accountable.
Palin is suing The New York Times for defamation.
The New York Post reports:
Former Governor of Alaska and vice presidential candidate Sarah Palin is suing the New York Times for defamation over a recent editorial tying one of her political action committee ads to a 2011 mass shooting that severely wounded Arizona Democrat Gabby Giffords and killed six people, including a 9-year-old girl​, The Post has learned​.
The Times was desperately trying to shift the blame for the shooting of Representative Steve Scalise (R-LA) and others from the left-wing gunman to issues with political ads.
The left-wing media can't contain its disdain for Republicans and their zeal to harm political opponents is causing significant damage to their credibility.