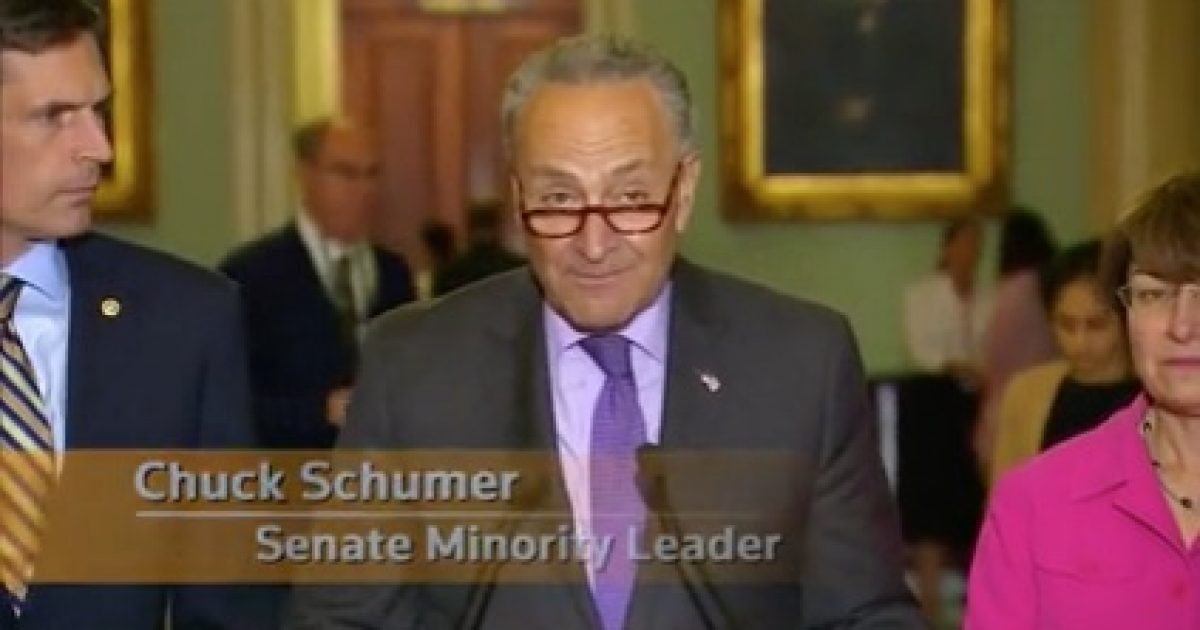 Senator Chuck Schumer (D-NY) blasted Hillary Clinton as Democrats launch a rebranding effort.
During an interview with The Washinton Post, Schumer criticized Clinton for whining about her loss to President Trump.
"When you lose to somebody who has 40 percent popularity, you don't blame other things — Comey, Russia — you blame yourself," Senate Minority Leader Charles E. Schumer (D-N.Y.) said in an interview previewing the new plan. "So what did we do wrong? People didn't know what we stood for, just that we were against Trump. And still believe that."
Following her shocking election loss, Clinton provided numerous excuses for her defeat.
Democrats know they have a perception problem with the American voter and cutting ties with Hillary Clinton is part of their rebranding effort.
The Democrat Party needs new leadership and Hillary Clinton is not part of their plans.