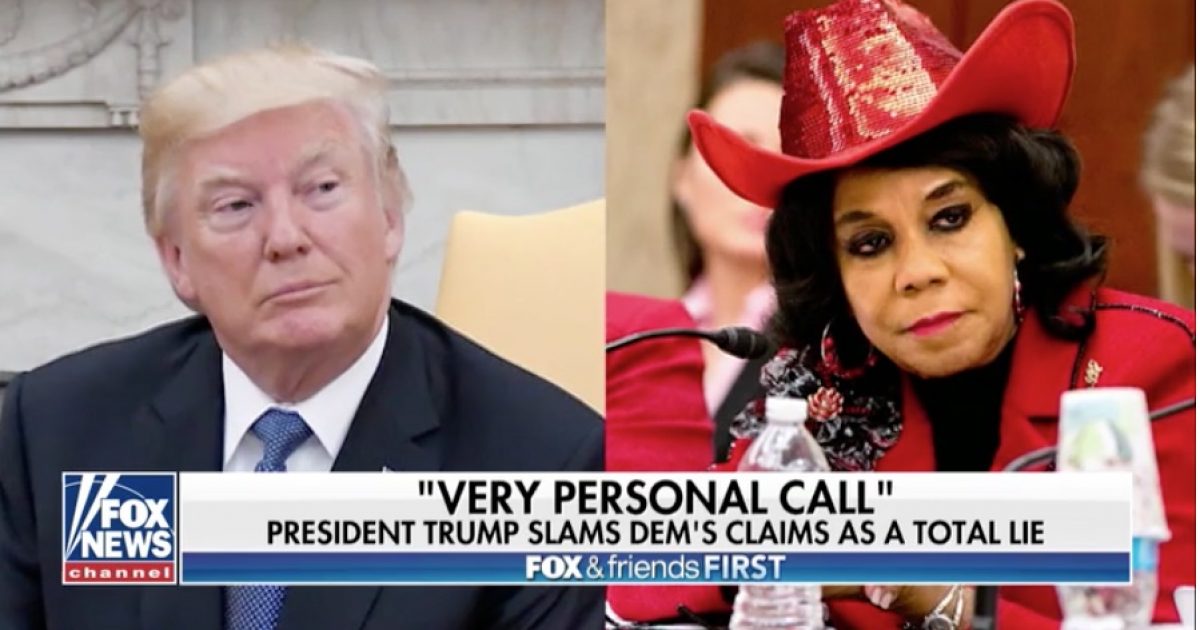 Democrat Florida Representative Frederica Wilson went on the attack against President Trump and White House Chief of Staff John Kelly.
In an interview with The New York Times, Wilson said Kelly is a liar and added white supremacists are in the White House.
Ms. Wilson, in an interview on Friday, called Mr. Kelly a liar and hinted strongly that the altercation, prompted by a call from President Trump to the widow of a fallen black soldier, was racially charged.

"The White House itself is full of white supremacists," she said.

"I feel very sorry for him because he feels such a need to lie on me and I'm not even his enemy," Ms. Wilson said of Mr. Kelly. "I just can't even imagine why he would fabricate something like that. That is absolutely insane. I'm just flabbergasted because it's very easy to trace."
President Trump fired back at Wilson in a Tweet calling the representative "wacky."
The Washington Post reports:
President Trump took fresh aim Saturday at Rep. Frederica S. Wilson (D-Fla.), claiming on Twitter that the "wacky" congresswoman who criticized Trump over a military condolence call was "killing the Democrat Party!"

The president's morning tweet extended a nearly week-long controversy over Trump's handling of the deaths of four service members in an ambush in Niger and was the latest volley in a White House effort to discredit Wilson, a friend of the family of one of the fallen soldiers. It came on the day that the soldier, Sgt. La David Johnson, is set to be buried at a suburban church in Fort Lauderdale, Fla.

"I hope the Fake News Media keeps talking about Wacky Congresswoman Wilson in that she, as a representative, is killing the Democrat Party!" Trump wrote on Twitter.
It's shameful that Wilson used the death of an American hero to get her 15 minutes of fame.
Wilson is using the same tired race card playbook pioneered by other black politicians to change the debate from their failures and outrageous behavior.