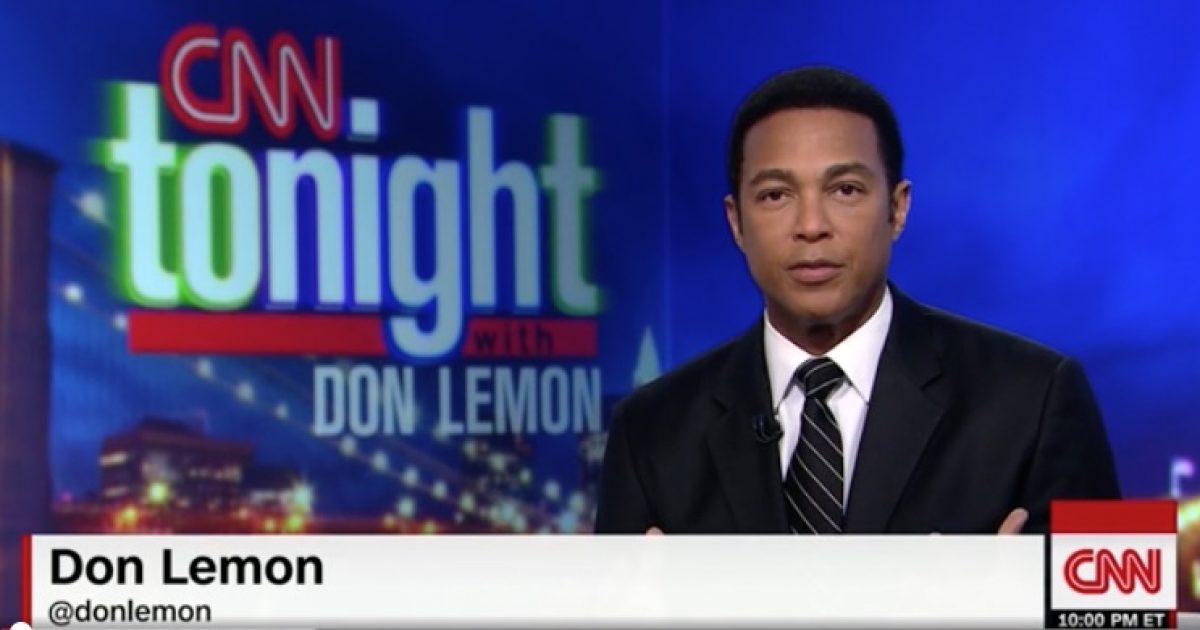 The personal and sacred act of praying is mocked by the Left.
Our country was riveted by news of the unthinkable horrific shooting massacre on Sunday at the First Baptist Church in Sutherland Springs, Texas.
The gunman killed twenty-six people and wounded 20 others with victims ranging in age from 18 months to 77 years old.
However, this assault on innocent lives did not stop "CNN Tonight" host Don Lemon from mocking those who believe in prayer especially during a time of crisis.
Lemon argued, "These God-fearing Christians were in church," and that "thoughts and prayers" didn't prevent this tragedy from happening.
Breitbart News reports:
On Monday's broadcast of "CNN Tonight," host Don Lemon opened his show with a monologue arguing "thoughts and prayers" were not enough of a response to Sunday's mass shooting at a Sutherland Springs, TX church.

According to Lemon, faith without works is dead.
An excerpt from Lemon's transcript:
Thoughts and prayers, thoughts and prayers, thoughts and prayers. Don't get me wrong. Prayers are important. They really are. But can we just be honest for a moment? And this is not about religion. It's not about politics. Democrats do it too.
And…
These God-fearing Christians were in church. They were already praying. Thoughts and prayers did not stop an oversight from the justice system which enabled a guy who attacked his stepson and assaulted his wife from getting a gun.
It's outrageous and inexcusable for people of faith to be mocked and belittled for turning to God for comfort and healing.
Lemon believes more in the power of government than in the power of prayer.