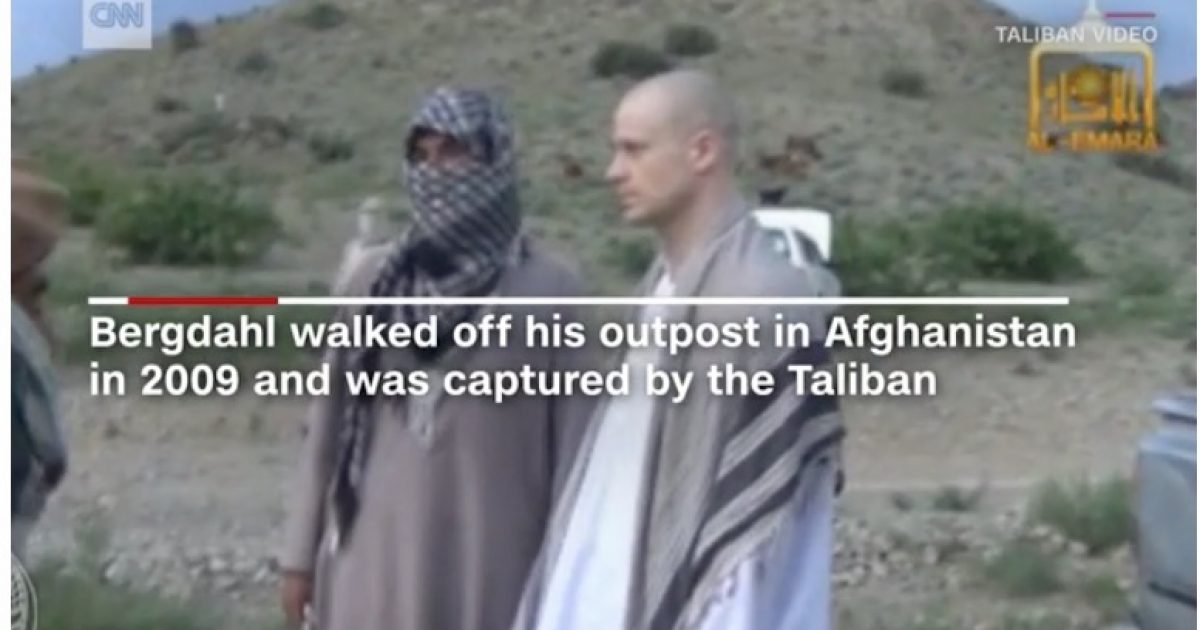 A military judge ruled Sargent Bowe Bergdahl will not sever time in prison for deserting his base in Afghanistan in 2009.
Former President Obama traded five Taliban detainees at Guantánamo Bay for Bergdahl in 2014.
The New York Times reports:
Sgt. Bowe Bergdahl, who walked off his Army base in Afghanistan in 2009 and was held captive by the Taliban for five years, was ordered to be dishonorably discharged from the Army by a military judge on Friday, but received no prison time for desertion or endangering troops.

At a sentencing that took only minutes, the military judge, Col. Jeffery R. Nance of the Army, also reduced Sergeant Bergdahl's rank to private and required him to forfeit $1,000 a month of his pay for 10 months. Prosecutors had sought 14 years in a military prison.
President Trump blasted the decision in a Tweet:
The decision on Sergeant Bergdahl is a complete and total disgrace to our Country and to our Military.
During the trial a number of soldiers testified about the risks and hardships they endured while searching for Bergdahl after he went missing.
CNN reports:
Soldiers who searched for Bergdahl after he deserted were called to testify and shared stories of the grueling conditions they endured while looking for him.

One witness, Capt. John Billings, was Bergdahl's platoon leader in Afghanistan. Billings said the platoon searched for the then-private first class for 19 days, going without food or water.

Retired Navy SEAL Chief Petty Officer James Hatch testified that he and his dog came under fire while looking for Bergdahl. He was shot in the leg, and his K-9 partner, Remco, was shot in the face and killed.
Instead of a prison sentence Bergdahl received a dishonorable discharge.