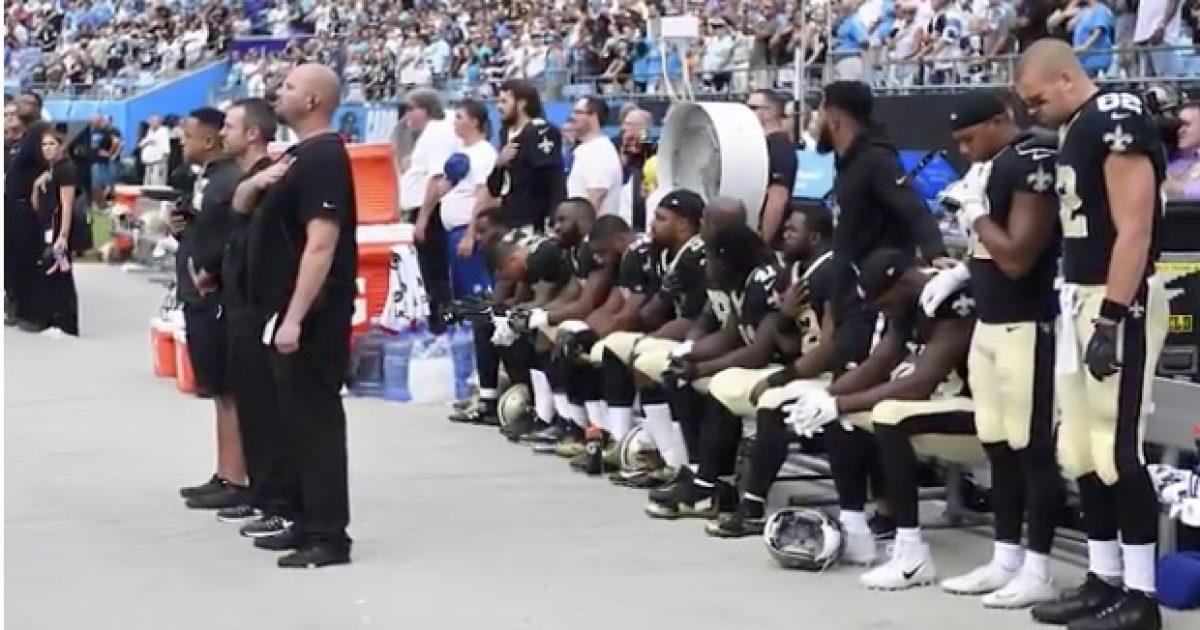 While player protests over the National Anthem continues into Week 11 of the NFL season, ratings and ticket prices are on a downward spiral as fans continue to express outrage.
Breitbart reports.
Ratings for the National Football League have gotten worse as Week 11 passes in the rear-view, with the league losing one million viewers over the numbers from 2016 as protests during the national anthem continue.

Some analysts felt the ratings slump showed signs of slowing over week 9 and 10, but the downward trend picked back up for Week 11. With a loss of 6.3 percent compared to last week's loss of 5.7 percent the loss of viewers deepened, the New York Post reported.
Secondary ticket prices for popular games are also taking a hit as fans are cutting back on ticket purchases.
Tickets for the New York Giants versus the Washington Redskins on Thanksgiving Day were outrageously low, "selling at $10 a piece at one point."
Indeed, stadium attendance has been so bad that there is some evidence that ticket prices on the secondary markets such as StubHub have fallen to new lows. Tickets to the Thanksgiving game between the Washington Redskins and the New York Giants were selling at $10 a piece at one point. That reflects poorly on tickets that, in some cases, would normally sell for over $100.
Declining viewership and a drop in ticket prices over NFL player protests is significantly affecting the league.